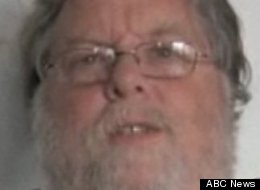 Bank Of America CEO Brian Moynihan has continued to maintain his bank has "a right to make a profit." A San Francisco man has beat them back anyway.
Robert Whitten said as a 17-year-old he signed up for a lifetime free checking account with Virginia Commonwealth Bank, which after a series of acquisitions came into the ownership of BofA. One day, Whitten says, he noticed he was getting charged fees, according to ABC News. Whitten then called BofA, only to be told the lifetime free promotion had expired. "But I haven't," he responded.
After Whitten contacted his local ABC affiliate and told them his story, the bank called to tell him that, yes, he did have free checking for life, according to ABC.
Free checking accounts like Whitten's are few and far between these days, especially at Bank of America, a company that has continued to consider more and larger fees since the financial crisis. The bank, which has lost its title of largest bank by assets and watched its stock price free fall, has targeted fees as a potential source of revenue growth in the face of Dodd-Frank regulations.
One notorious example: Bank of America's ultimately scrapped plan to charge its customers $5 to use their debit cards for purchases. Before the bank dropped the debit card fee plan, bank officials cited increased regulations to explain why BofA was going to charge customers for once-free services.
In March, after the debit fee debacle, the Wall Street Journal reported that Bank of America was again considering large-scale changes to its checking program that would charge customers for not buying enough products or having enough money in their accounts. The American Bankers Association estimates the typical checking account annually costs banks $250 to $300 to maintain.
The company made $653 million in the first quarter of this year.
Fitch, a ratings agency, has warned that the Consumer Financial Protection Bureau's plan to crackdown on banks' overdraft fee practices could speed up the end of free checking accounts entirely. The cost of checking account fees has surged 21 percent in the past six years, according to Bloomberg.
Some major banks have already made moves to end their free checking programs. Wells Fargo announced last month that it would start charging a $7 fee on its Essential Checking accounts, effectively ending free checking accounts at the bank. Existing customers who maintain a balance of $1,500 or more will have the fee waived. Citizens Bank also doubled the fees on its checking account last month.
Here are some common bank fees and policies:
13 Common Bank Fees And Policies
The average length of disclosures for checking account contracts is 111 pages.

The median amount required to start a checking account is $100.

The median account balance required to waive monthly checking fees is $2,500. 86 percent of banks waive monthly fees with a minimum combined account balance.

43 percent of banks waive monthly checking fees if the account has a direct deposit associated with it.

Median non-proprietary bank ATM fees are $2 per transaction.

The median non-sufficient funds fee is $35 per item.

The median fee for returned checks is $12 per declined check written to the customer's account.

The median stop payment fee is $29 per item to stop payment for up to six months.

The median overdraft penalty fee is $35 per item covered by bank advances.

The maximum number of overdraft penalty fees in one day for most banks is 4.

The median extended overdraft fee is $25 for every 7 days the account is overdrawn.

52 percent of checking accounts reserve the right to post withdrawals before deposits. All banks reserve the right to reorder withdrawals.

100 percent of banks restrict customers rights to settle legal disputes. 71 percent have mandatory arbitration agreements and 12 percent of banks allow customers to sue them but require that they pay any costs the bank incurs.