"A Look Back" is a daily column that highlights a moment from fashion's fabulous past. Today's pick is of Kim Cattrall during a celebrity sports event in 1993. The future blonde showed off her toned physique in Jamaica wearing a rather high-riding, skimpy suit (perhaps an early indication that the actress isn't exactly a shy, blushing flower). Now that it's almost time to bust out your beach wear, would you consider wearing a brightly-colored '90s throwback bikini?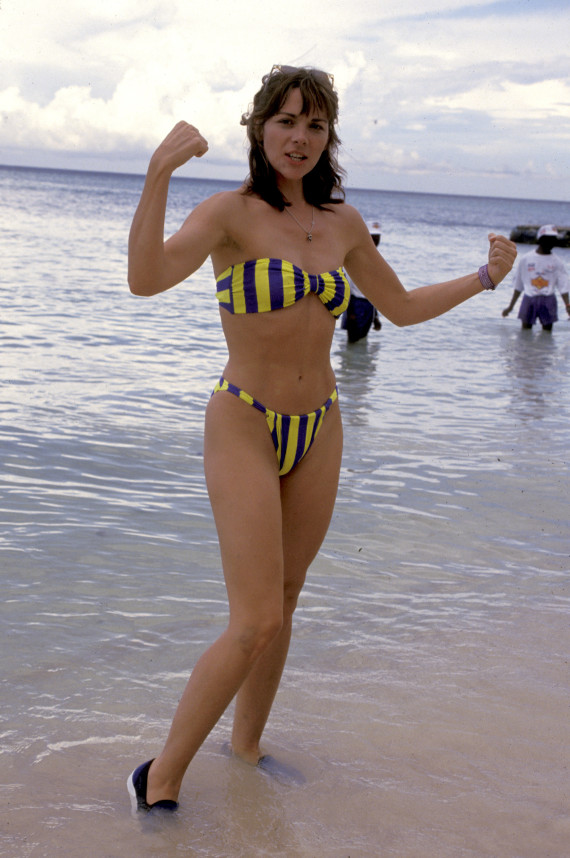 Getty Images
Shop the look and check out more from our A Look Back archives: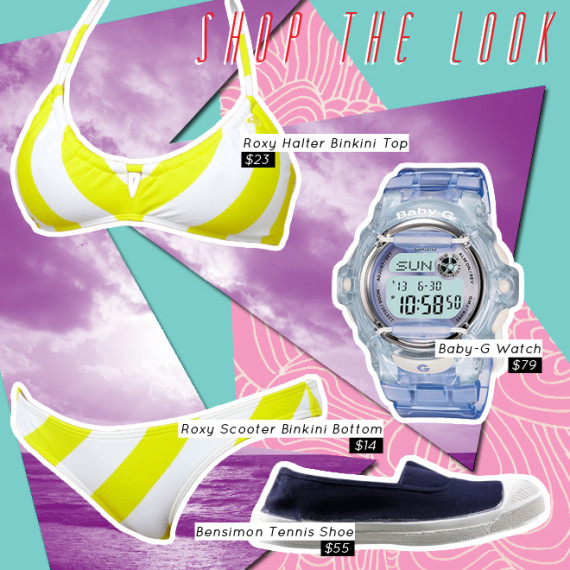 Roxy Halter Bikini Top, Roxy Scooter Bikini Bottom, Baby-G Watch, Bensimon Tennis Shoe
PHOTO GALLERIES
A Look Back
Want more? Be sure to check out Stylelist on Twitter, Facebook and Pinterest.