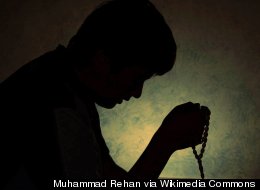 An overwhelming 83 percent of Americans say that God answers prayers--which raises the question, does prayer work? Is it something that we can even begin to approach scientifically? Unsettling as these questions may be, I think it's important to attempt to get to the bottom of them.
For help, I reached out to two researchers, Tanya Marie Luhrmann, an anthropologist at Stanford and author of the book "When God Talks Back" and Michael Shermer, executive director of the Skeptics Society and author of "The Believing Brain." To learn more, watch the video above and/or click on the link below for a full transcript. And, don't forget to leave a comment. Talk nerdy to me!
CLICK HERE FOR FULL TRANSCRIPT
See all Talk Nerdy to Me posts.
Like Cara Santa Maria on Facebook.
Follow Cara Santa Maria on Twitter.