Dating An Ex-Con: 3 Questions To Ask First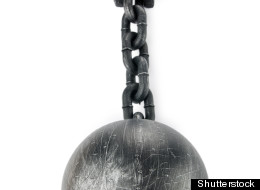 Married, single or somewhere in the middle, people break laws every day.
Meeting someone who's been imprisoned for a serious crime is often another matter, however. And getting into a relationship with an ex-convict can seem like a big red flag. It isn't always, though. There are three major questions to ask before letting a guy go from one ball and chain to another kind entirely.