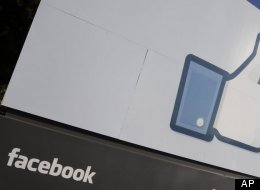 Facebook has announced a status update with real impact.
A new feature will allow users to share the fact that they are an organ donor, spreading awareness and encouraging others to register.
For people who aren't yet donors, the new tool also provides a link to donor registries.
"People are using the same social tools that they're using just to keep in touch with people on a day-to-day basis to solve these important social issues," Mark Zuckerberg, Facebook CEO, told Good Morning America. "So, we figured, OK, well, could we do anything that would help people solve other types of issues, like all of the people who need organ donations in the world?"
People such as Damon Brown, a Seattle man who was in need of a kidney donor, know all about how awareness can lead to action through social networking. The dad of two found a donor after creating a Facebook page that his friends and family shared, the Associated Press reported. The kidney came from an acquaintance who donated in honor of Brown's kids "because they deserve to have a dad around."
Click through the slideshow below to read about people who have used Facebook to spread awareness about organ donation, as well as to find donors.
To establish yourself as an organ donor and help spread awareness on Facebook, click on "Life Event," "Health and Wellness," then "Organ Donor."
SLIDESHOW:
When Seattle dad Damon Brown was in need of a kidney, he set up a Facebook page and asked his friends and family members to share the link. When he found a donor -- someone he knew but didn't consider a close friend -- she told him the good deed was for his kids, "because they deserve to have a dad around."

Nathanael Adams got his first kidney transplant at 3 and now, at 29, is desperately seeking another one. The U.K. resident adheres to a strickt diet and relies on dialysis, the Eastbourne Herald reports and he has set up a Facebook page to try and find a match.

When 17-year-old Blake Jordan Pearce's body rejected his first kidney transplant, his mother took to Facebook to help find her son's second chance. "Just watching him just fight to live is excruciating, it is," Stephanie told CBSlocal.com. "You have a kid and it's your heart."

Staten Island dad Robert Columbia, 34, has turned to the Facebook community to help find a kidney donor -- but he's not stopping there, silive.com reports. Columbia is encouraging his supporters to get involved with organ and bone marrow donations and the nonprofit program he's starting, RJ Donatelife.

After receiving a kidney transplant, Jim Jones and his wife, Sarah, thought the worst was over. But then the Cleveland, Tenn., couple got the heartbreaking news that Jim is now in need of a liver transplant. Although the waiting list is long, the Joneses told clevelandbanner.com that they are encouraging others to learn about organ donations via Facebook and Twitter.