 A little over six months ago, Stephanie McGuinness was camping out in Zuccotti Park, the epicenter of a new movement that often shunned politicians and community groups and other bastions of the liberal "establishment."
On Tuesday, as thousands gathered for May Day rallies around the country, McGuinness stood in New York's Bryant Park, handing out literature and chatting up passersby in her new role as an intern for the bastion of the liberal establishment that is the broadcast network Democracy Now.
Over the winter and spring, as Occupy Wall Street largely faded from the headlines, activists in the movement kept busy meeting with members of community groups and other pillars of the traditional left. The ties that have been forged between these two distinct outgrowths of the left signal what many describe as a broad change in the Occupy movement. "We recognized that people have been working for the same changes for centuries," said McGuinness. "And it's obvious that we need to listen to them and take a step back from being the only voice for progressive causes."
To hear McGuinness and others tell it, she is just one of a large number of Occupy activists who have recently joined with community organizations and other progressive groups fighting for the "99-percent" long before Occupy Wall Street popularized the phrase.
Some, like McGuinness, have landed internships or jobs with those groups. Others have linked with them in less formal ways. The coming together has been gradual, but many activists hailed May Day rallies as the first real blossoming of the collaboration, a springtime bloom of revolution following a long winter of talk and tension.
Across the country on Tuesday, Occupy activists and people from established groups marched and talked together, sometimes borrowing from each other's lexicon. In New York, for example, you could see a 60-year-old community activist leading a chant of "We are the 99 percent," while familiar figures from the Zuccotti takeover spoke about the "working-class" and its venerable struggle.
Those scenes aren't exactly novel. Labor unions and occupiers have been working together at least since early October, when occupiers and union members rallied together in New York's Foley Square. What's different about the May Day rallies is the extent to which the groups have formalized these connections.
Joan Donovan, an Occupy activist who runs a conference-call network used by many occupiers around the country, said that as far as she knew, the effort to unite these divergent factions for a big May Day event goes back to December, when activists at an Occupy assembly in LA brought up the possibility of a general strike. "People who had been organizing in LA for the past 10 years were part of the occupation," Donovan explained.
Valeria Treves, director of a community organization for new immigrants in Queens, said a member of her staff began going to Occupy meetings after occupiers connected with one of her colleagues in the immigrant-rights movement. "Despite the fact that they had a lot of media attention right away, particular elements had been recognizing that a lot of this work had been done for years by different community-based organizations and they started to reach out to us," she said.
It isn't so clear what effect this convergence may have. Before Tuesday's marches, there was much excited talk of a general strike and of blockades of tunnels and bridges, but most of those plans were called off. Donovan said she never harbored illusions that the demonstrations would look anything like the massive strikes of the industrial era. "It's a very different thing to organize a general strike where only 12 percent of the population is unionized," she said.
Others brushed away the suggestion that the rallies may have somehow failed to meet expectations. "I think Occupy is proving that this is a sustainable thing," said Michael Kink, director of Strong Economy For All Coalition, a New York community group founded last year with the aim of influencing Albany lawmakers and now working closely with the Occupy movement.
By getting involved in the May Day rallies, occupiers have symbolically entwined themselves with a leftist tradition that dates back to 1886, when a bomb went off during a strike in Chicago's Haymarket Square and police fired on demonstrators, killing several.
The government used the violence as a justification for cracking down hard on the labor movement, and the celebration of May Day as a labor tradition essentially moved overseas. But in recent years, workers and immigrant-rights activists in America have tried to bring it back, with some success.
Charles Jenkins, a 53-year-old organizer and electrician for the Transport Workers Union of Greater New York, has been part of that effort since the beginning. Leaning against a metal police barricade at a rally in Union Square on Tuesday, he said he used to honor May Day with a small group of activist workers at the Solidarity Center, a hub of progressive conversation on Manhattan's West 17th Street.
In 2004, he helped organize the Million Worker March, a rally in D.C., and one of the goals that came out of that gathering was to restore May Day to its special place as a celebration of labor history.
That led to a demonstration in Union Square on the first day of May in 2005, followed the next year by a "Un Dia Sin Immigrantes" -– "A Day Without Immigrants" -– in which hundreds of thousands took to the streets to protest a law that would have classified undocumented immigrants as felons.
Jenkins has been meeting with Occupiers since October, and said the idea of a joint May Day rally first came up in one of those meetings a few months ago. "We thought it was a great idea," he said. "We're all fighting for the same cause."
He later used two different terms to describe that cause: the "working class" and the "99 percent."
Twenty-five people were arrested on May 1 during the Occupy Oakland demonstrations, the City of Oakland reported. Although a complete breakdown of the arrests is not currently available, at least one person was detained for assaulting a police officer. Two others face felony arson arrests (one of the suspected arsonists allegedly set a police vehicle on fire).
Incidents of vandalism were reported at three banks. The windows of an Oakland Police Department van were broken and the tires of one news media vehicle were also punctured.
Public Works crews are now trying to clean up the damage and restore the city before daybreak.
-- Jade Walker
As thousands of people streamed down Broadway into Lower Manhattan, they faced a choice: go home to their apartments or stick around to see what happened next. Many -- including almost all the union members and immigrant rights' activists, it seemed -- chose the former. The younger demonstrators who remained, many of them clad in black, headed to the Vietnam Veterans Memorial Plaza.
By 9 p.m., perhaps a thousand protesters were gathered in the small park. "This park officially closes at 10 p.m. Some of us will stay here indefinitely," one speaker announced over the human microphone. The goal was nothing short of re-occupation.
As the hour wore on, people sat and chatted and something of a General Assembly occurred. (Occupy Wall Street hasn't had one of those gatherings since March.) Shortly after 10 p.m., a police officer on a bullhorn announced that anyone who stayed would be arrested. Most of those assembled complied with police orders. A few -- reportedly from Veterans for Peace and Occupy Faith -- stayed on, willing to be arrested.
Hundreds streamed into the night, some getting on subway trains and others engaging in a cat-and-mouse game with the police through the Financial District's narrow streets. The Huffington Post witnessed several arrestees loaded into a police van at Hanover Square, including one of a man wearing an Oakland Athletic's baseball cap.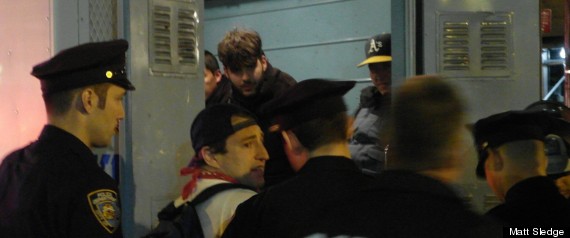 By the end, a few hundred protesters gathered in Zuccotti Park to wind down a successful day's gathering and relive old times. In the city host to the A's, meanwhile, the night was only getting started.
-- Matt Sledge
Business Week reports that the men charged with plotting to blow up a bridge had only vague associations with Occupy Cleveland. Although they had attended Occupy events in the past, FBI spokesperson Vicki Anderson told the publication that there was no link between the alleged bomb conspiracy and the Occupy group.
"This was not an Occupy movement plot," she said. "They were individuals that formed their own group to conspire."
The men allegedly felt that the Occupy movement didn't go far enough and were considering a hospital or a cargo ship as possible targets.
USA Today reported: "What sets the alleged Ohio operation apart is its link to self-proclaimed anarchists -- with no connections to international terrorist organizations -- who believed that members of the ubiquitous Occupy protest movement had not gone far enough to express their displeasure with high-flying corporate America."
-- Jason Cherkis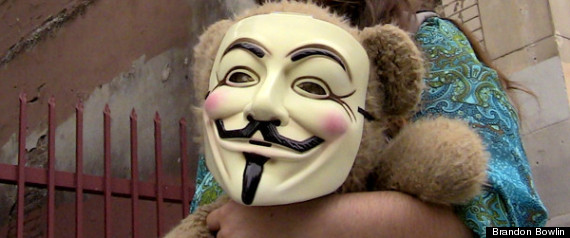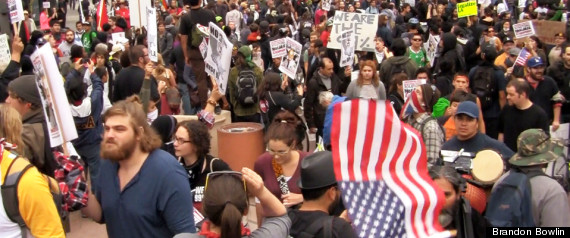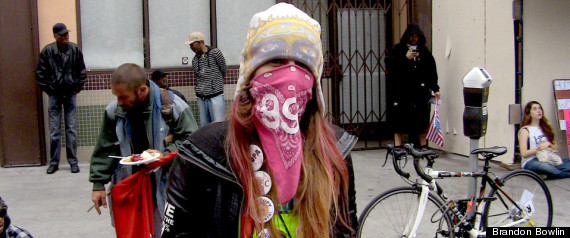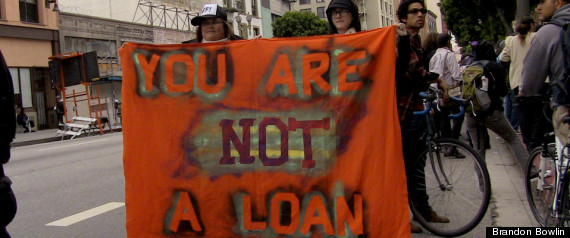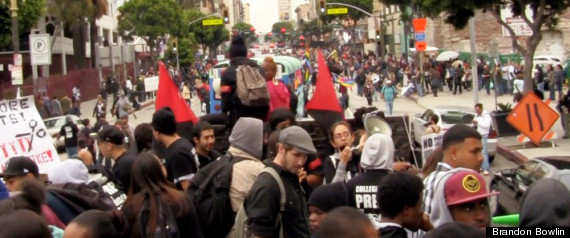 -- Photos by Brandon Bowlin/thedarkroome.com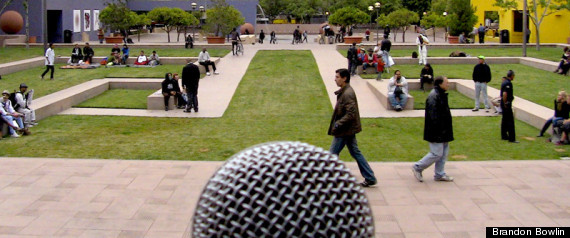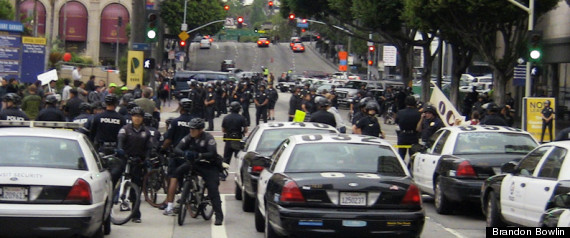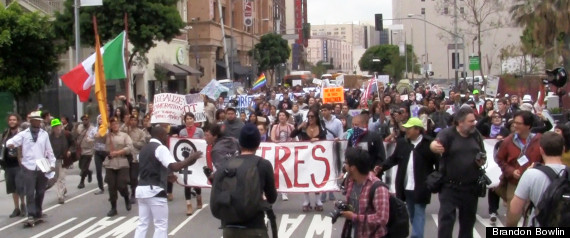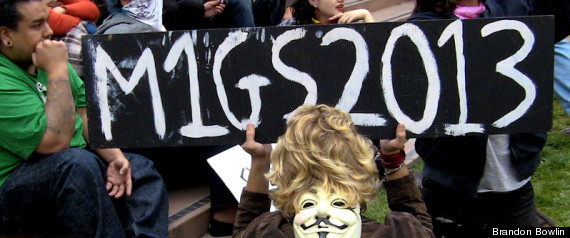 -- Photos by Brandon Bowlin/thedarkroome.com
Brandon Baxter
The former Lakewood resident was arrested a few times as a juvenile — including a September 2009 incident when he was arrested for allegedly stabbing a family member with a knife. Lakewood police charged him with aggravated attempted murder, but the outcome of the case is not available as juvenile court records were sealed. As an adult, Baxter -- whom acquaintances told Patch was intelligent, quiet and strange -- was charged with criminal trespassing in 2010, stemming from an incident at Lakewood Park.
Anthony Hayne
With a criminal history that stretches back to 2000, Hayne's record is littered with charges of theft, drugs and receiving stolen property. Hayne was most recently found guilty of breaking and entering in November 2011. In that case, he was sentenced to probation.
Joshua Stafford
In August 2010, Stafford pleaded guilty to charges of contributing to the delinquency of a minor; giving false information to a police officer; and possession of drug paraphernalia. In Lorain County, he also was charged with criminal trespassing, theft and receiving stolen property and attempted breaking and entering.
-- Colin McEwen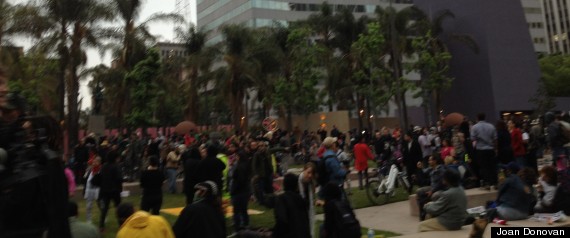 -- Photo submitted by Occupy activist Joan Donovan.
Occupy Miami blames police for the arrest of 3 May Day protestors, including a live-streamer accused of assaulting an officer. In a statement, the group said police prompted a skirmish by becoming overly agressive while providing what an Miami Police Department incident report termed "safe escort":
Miami police escalated what was a peaceful protest by pulling three individuals out of the crowd of 100 in front of the Wells Fargo and beating them with fists and batons. They also punched our live stream media in the face and nearly broke his phone...

While the protestors had not instigated any problems the police and been escalating the action towards violence for most of the march by running cars and bicycles into the peaceful marchers.
Occupiers are now holding a candlelight vigil outside the jail to protest the arrests. Get the full story, at HuffPost Miami.
-- Janie Campbell
Police appear to be ready to make a move against the protesters at 55 Water street. The NYCLU reports: "NYPD on bullhorn saying that park is closed, you will have few minutes to leave, if you refuse you will be arrested."
Reporter Matt Sledge says that "Police lining up around edge of Vietnam vets, speaker says 'know that this decision is your own.'"
Another Twitter user reports, "Several NYPD vans just rolled up to 55 Water. Very scary sight."
-- Jonah Green
The Huffington Post's Robin Wilkey and Aaron Sankin report:
Hundreds of protesters flooded the streets of San Francisco and Oakland on Tuesday as part of the nationwide May Day general strike organized largely by Occupy Wall Street.
In Oakland, a crowd marched down Broadway at noon, closing the thoroughfare to downtown traffic. But protesters quickly clashed with police.
The situation escalated when officers attempted to lead a patrol wagon onto the scene to make arrests. Protesters surrounded the vehicle, prompting police to deploy tear gas and flash bang grenades to disperse the crowd. Officers made several arrests, and Occupy Oakland organizer Boots Riley tweeted that one woman was sent to the hospital for a head injury allegedly inflicted by authorities.
Read the whole story here.
| | |
| --- | --- |
| | @ macfathom : The 99% bat-signal is projecting onto the building north of the park. (Lighting isn't optimal, so no picture.) #m1nyc |
The police officer throws the grenade without warning or provocation at around the 1:26 mark:
Video also available here.
Head over to HuffPost New York for more photos of the day's events.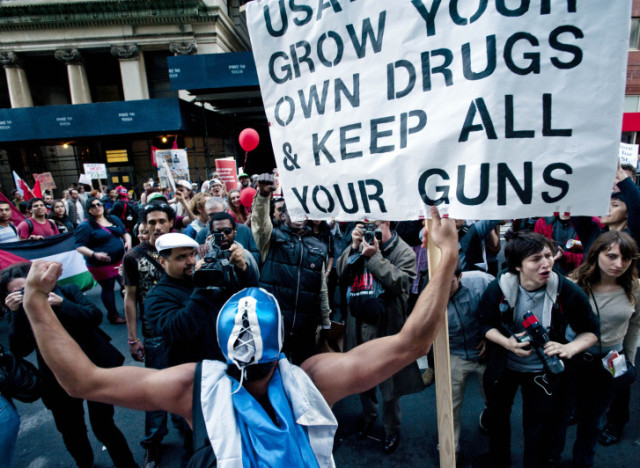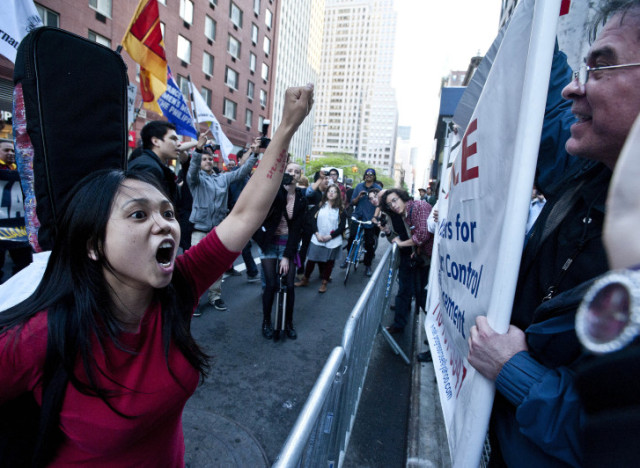 Thousands of protesters at 55 Water St in downtown NYC. Live stream reporter Tim Pool says that, according to multiple sources, protesters will attempt to reoccupy downtown, "and this is the site of the new occupation."
| | |
| --- | --- |
| | @ JoshuaHol : Protester on roof throwing objects at police. Officers trying to get a shot w teargas. #M1GS #osf |
| | |
| --- | --- |
| | @ JoshuaHol : Protester on roof throwing objects at police. Officers trying to get a shot w teargas. #M1GS #osf |
| | |
| --- | --- |
| | @ OccupySeattle : #occupyseattle #m1gs has shut down 3rd ave at pike |
| | |
| --- | --- |
| | @ lizpelly : The #funeralforcapitalism is about to proceed down Newbury Street... #m1gs #m1gsbos #Mayday |
Via Twitter user @mollycrabapple:
In New York City, the march has reached the Financial District -- but it apparently won't be going onto Wall Street itself. Stefan Ringel, a spokesman for New York City Councilman Jumaane Williams, relayed to HuffPost that "Wall Street is completely blocked, with two to three lines (of officers)."
Mounted police are also keeping an eye on the scene, and perched on the corner, according to Ringel: NYPD Deputy Commissioner Paul Browne himself.
"They got the top brass standing there," Ringel said.
-- Matt Sledge
A spokesperson for Sergeant Ed Mullins, president of the Sergeants Benevolent Association in New York City, sent out an email on Monday saying the sergeant would be "available to speak about tomorrow's protest and the effect of OWS protesters getting involved during May Day."
The Huffington Post took the bait: In the sergeant's opinion, what were the potential effects of OWS protestors getting involved during May Day?
"The truth of it is it really doesn't matter," said Mullins, a member of the New York City police force for over 30 years. "They're gonna get involved in a protest, big deal. If you don't pay attention to them it won't be an issue. This is a group that stays around and protests and protests and protests and I don't know why we keep paying attention to them.
Mullins was asked if he objected to protests on principle.
"This country has been based on protests," he said. "Everybody wants better wages, we all do."
So why did he suggest ignoring Occupy Wall Street?
"The Occupy Wall Street people in my opinion serve no purpose other than disrupting society in terms of disrupting pedestrian traffic, causing injuries and generating arrests and spending millions of dollars in taxpayers money," Mullins said.
"What was the point of that protest?" he asked, referring to the Zuccotti Park encampment and the other high-profile demonstrations of the fall.
It was suggested that the point was to raise awareness of the growing inequality between rich and poor, among other things.
"Did that happen?" the sergeant asked.
It was suggested that it did.
"I just don't see the organization to them," he said.
--Saki Knafo
After a slow start Tuesday morning, Occupy Wall Street successfully massed thousands of people under sunny weather in New York's Union Square Park. By 6 p.m. ET, they were streaming in the thousands down Broadway for a permitted march to the Financial District. A full range of the groups Occupy has brought under its umbrella, from labor unions to immigrant workers' groups to anarchists, was on display.
At the head of the march: a cabbie named Beresford Simmons.
"I'm an independent contractor," he said. "To take a day just to do this, I'm really losing a lot of money. Anything for the workers."
Simmons and other members of the Taxi Workers Alliance had affixed signs demanding disability insurance for their colleagues. Simmons' poster, however, was a little more simple: "Union Power."
Behind him, the march snaked down Broadway for more than a dozen blocks. A wild assortment of protesters from bike brigades to "Tax Dodgers" in baseball uniforms, fronted by a cheerleader with a "Loopholes" hula hoop, made the street come alive like a carnival.
At the rear of the procession, Alejandra Ospina was shuttling down Broadway in her wheelchair. A member of Occupy Wall Street's disability caucus, she is concerned that if the economy doesn't improve, there will be more cuts to the Medicare and Medicaid that people like her partner rely on.
"I don't know what protesting will do," Ospina said. "But if we don't try, we'll die."
--Matt Sledge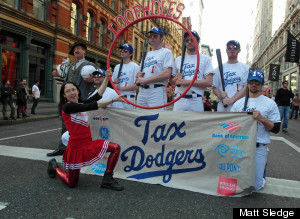 | | |
| --- | --- |
| | @ LuddoftheFuture : I think my previous crowd estimates were wayy low. Now hearing our march is at least 16 blocks long, and it's at least 1000 per block. #M1GS |
| | |
| --- | --- |
| | @ mtracey : Best chant: "NYPD, keep your hands off me. I sag my pants -- I rock my hoodie." Great cadence. #M1GS |
Joe Moller, executive director of Downtown LA Artwalk, found himself one block away from the May Day action. Moller walked out of his office and spent some time taking pictures of the protesters who had gathered below his building. He told HuffPost, "Regardless of which side of the percentage sign you land on, experiencing the political action of these groups is impressive and important. Everyone should be paying attention."
For more photos, check out our gallery of dramatic moments from today's NYC rallies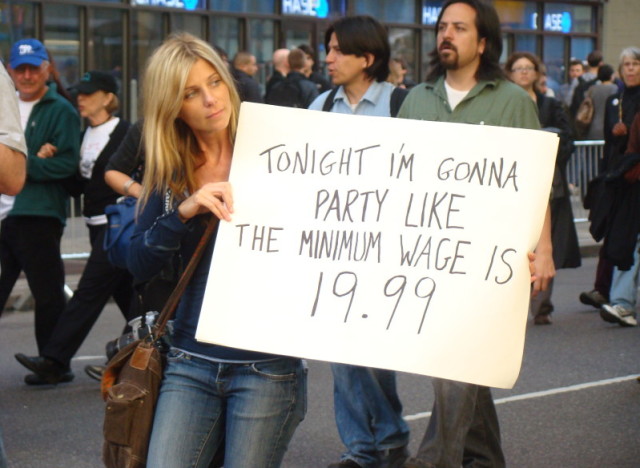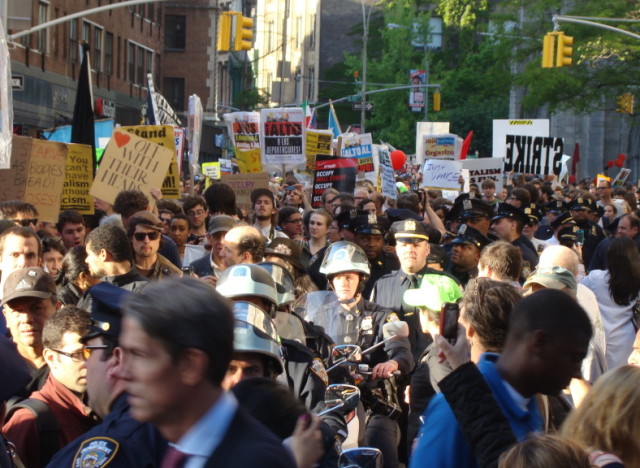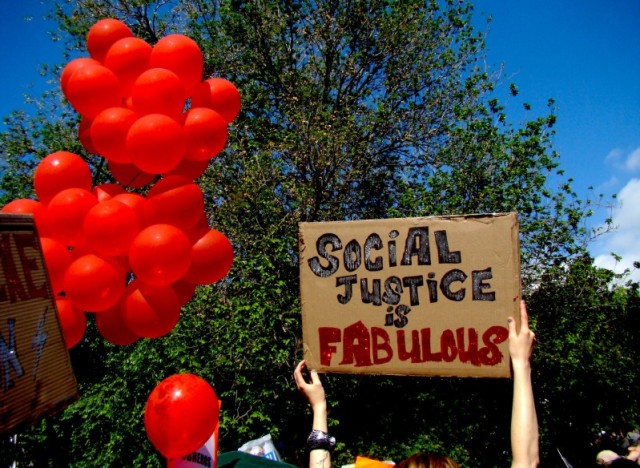 The Alameda County Sheriff deploys a tank to control the crowd at Occupy Oakland.
HuffPost reader Nick Brown sends in these photos. The march is heading to the financial district, tensions are high, he says.