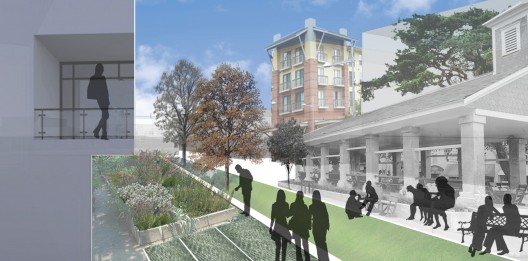 The Living Market, a plan to redevelop vacant land to create a Marketplace of community space, shops, and affordable housing. Image courtesy of Emily Talen, Sungduck Lee, and the Long Island Index.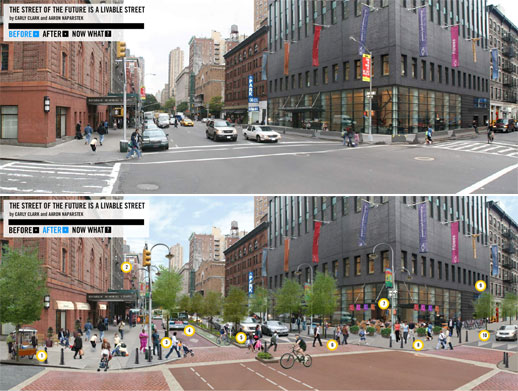 Turning a Street into a Complete Street. Part of GOOD's Livable Street Project. Photo via cooltownstudios.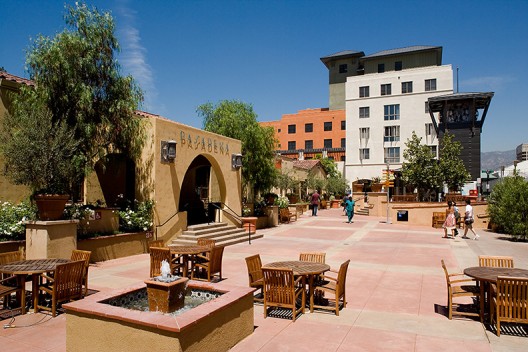 The Del Mar Station in Pasadena, built around a light rail station. The project includes a plaza, rental apartments, and shops. From the station, you can walk to Old Town Pasadena. © Moule & Polyzoides, Architects and Urbanists. Photograph by Tom Bonner Photography.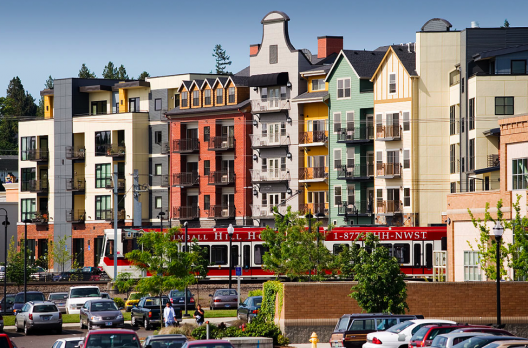 The Crossings, in Gresham, Oregon, were one of the first mixed-use, walkable developments to be built in the suburbs. Photo via the Congress for New Urbanism.

FOLLOW HUFFPOST