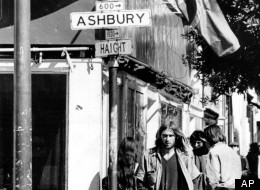 We're kicking off an exciting new project here at HuffPost, and we'd love you to participate. It's called "The Moment I Knew," and is a user-submitted video series where readers tell the stories of life-changing moments they have experienced.
Each section of HuffPost has chosen a different theme -- whether it was the moment you knew you wanted to marry your spouse, the moment you knew your marriage was over, the moment you knew you loved college, or the moment you knew you were broke. You can also tell us about any other life-defining moment you'd like to share. The possibilities are endless!
(SCROLL DOWN FOR VIDEOS)
Here at HuffPost SF, we want to hear about the moment you knew San Francisco was home. Was it the time you found yourself in a perfectly coherent conversation with a homeless man in front of City Hall? The day you vowed to stop sneaking onto Muni? Perhaps it was the 50-degree August morning you found yourself excited to put on a scarf, or the 80-degree February afternoon you decided to bike over the Golden Gate bridge. Or maybe it was just one too many Fernets. Whatever your story is, be it funny, touching, inspiring, or strange, we want to feature it on our site!
It's really easy to contribute: You can create your video using YouTube or Vimeo and send the link/URL of the video to themomentiknew@huffingtonpost.com. If you create your video using your laptop or mobile phone and have a video file, please attach the file in an email to themomentiknew@huffingtonpost.com. Please make sure to include your full name with your video submission. Each video should be 30-60 seconds long, and should feature only you, speaking right into the camera telling your story. Please start your story with the words "The moment I knew..."
We can't wait to hear from you! And if you have any questions, please email themomentiknew@huffingtonpost.com.
Take a look at our first slew of submissions below:
Beth Spotswood is a blogger, writer and video host. She writes two humor columns a week for the Chronicle's SFGate, is the Lifestyle and Entertainment editor for CBS San Francisco and co-hosts the satire webshow, Necessary Conversation.

Nate Pollack is the "Commander-in-Cheese" of the American Grilled Cheese Kitchen in San Francisco. In April, USA Today named it one of the ten best places in the country to "bite into a surprising sandwich."

Dylan Haas is the lead singer of The Midnight Snackers. The band plays KALX's "Dig This" Showcase with Sunfighter, The Arabs and Cadet at The Uptown in Oakland on May 16th.

King Baldwin is the creative force behind the band Dubious Ranger. Dubious Ranger is hosting the release party for its newest album, Found Recordings From The Panda Valley Mining Company c. 1931, at Cafe du Nord with Full On Flyhead, Drop Apollo and Riot Earp on May 12th.

Professor Socks is a dog. His real name has been changed to protect his identity.