Angie's List: Is It Good For Small Businesses?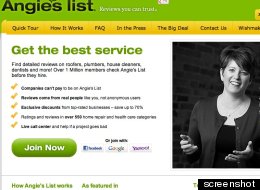 www.thestreet.com:
The notion that the reputation of a business relies on customer reviews can sometimes end up causing more harm than good. In the case of Angie's List, this marketing catch-22 presents a difficult choice for small service providers wondering if they should profile their company on the online review service.
Angie's List caters primarily to small businesses in the home repair/home renovation, auto and health professional industries. The premise is that businesses can be reviewed and rated on an "A" to "F" scale by customers at the local level.