The Week's Best Tweets About Parenting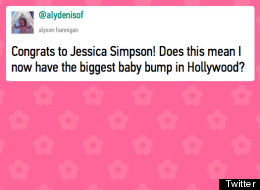 What were parents talking about on Twitter this week? Well, nudity, for one thing. And the fact that Jessica Simpson finally gave birth. Not to mention unconventional household chores (e.g. "spider removal services"), missing parenting manuals (anyone seen Sherri Shepherd's?) and vodka.
To read last week's roundup -- which featured a short outburst from Molly Ringwald and a dad's reflection on the sadness of "Toy Story 3" -- click here.