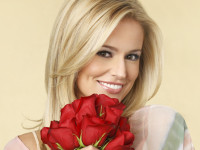 "The Bachelorette" 90-minute Season 8 premiere Mon., May 14, 9:30 p.m. ET on ABC It's single mom Emily Maynard's turn to date a bunch of men, go on fabulous dates and hopefully, find everlasting love ... or at least someone to propose to and then break up with.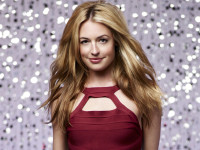 "So You Think You Can Dance" two-hour Season 9 premiere Thurs., May 24 8 p.m. ET on Fox; moves to regular time slot on Wed., May 30, 8 p.m. ET Less is more in the case of "SYTYCD" this season. No, we won't have an extra elimination show each week, but maybe that'll make the one episode a week that we do still get even more of a must-see.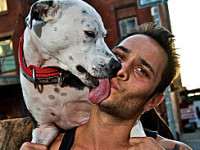 "Dogs in the City" series premiere Wed., May 30, 8 p.m. ET on CBS A different kind of dog whisperer, expert Justin Silver will be helping New York City dog owners with their various canine conundrums.
"Melissa & Joey" one-hour Season 2 premiere Wed., May 30, 8 p.m. ET on ABC Family Mel and Joe are back for more family hijinks and sexual tension in this throwback sitcom.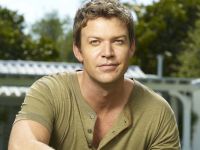 "The Glades" Season 3 premiere Sun, June 3, 9 p.m. ET on A&E There's an endless supply of mysterious murders in the Everglades, and it's up to Jim Longworth to solve them.
"Longmire" series premiere Sun., June 3, 10 p.m. ET on A&E A modern take on both Westerns and crime thrillers, "Longmire" follows a small-town sheriff in Wyoming (Robert Taylor) as he tries to rebuild his life after being widowed, with help from a new deputy (Katee Sackhoff) and his oldest pal (Lou Diamond Phillips).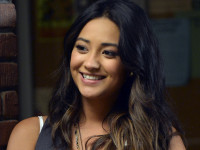 "Pretty Little Liars" Season 3 premiere Tues., June 5, 8 p.m. ET on ABC Family Now that we know who "A" is, what does that mean for our favorite liars? After a (thankfully) very short break between seasons, we can't wait to see who their next big enemy is.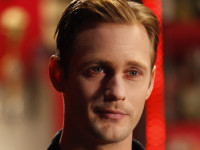 "True Blood" Season 5 premiere Sun., June 10, 9 p.m. on HBO Waiting sucks, but the wait is almost over for Season 5, which picks up right where the shocking Season 4 finale left off. One thing we're especially excited for: finally flashing back to see how Eric turned Pam.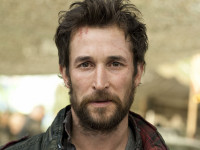 "Falling Skies" Season 2 premiere Sun., June 17, 9 p.m. ET on TNT Season 2 picks up three months after Tom (Noah Wyle) went aboard that alien ship, and his kids are still searching for him while helping to lead the 2nd Mass alongside Captain Weaver (Will Patton).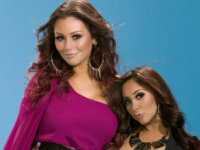 "Snooki & JWoww" series premiere Thurs., June 21, 10 p.m. ET on MTV Snooki and JWoww are leaving the "Jersey Shore" house to move into their own place together, and Snooki's big baby and engagement news means that this is kind of their last hurrah to live it up as single best friends.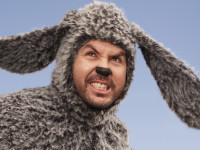 "Wilfred" Season 2 premiere Thurs., June 28, 10 p.m. ET on FX Sometimes man's best friend is just another man in a dog costume. This trippy take on the hit Australian comedy returns with Jason Gann back in the shaggy Wilfred suit and Elijah Wood's character's life falling apart because of it.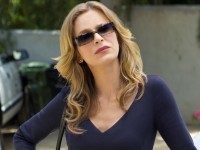 "The Closer" Season 7 summer premiere Mon., July 9, 9 p.m. ET on TNT Wrapping up its final season with a bonus six episodes to launch the spinoff, "Major Crimes" (more on that in August premieres), get ready to say goodbye to sassy, sweet-eating Brenda Leigh Johnson forever.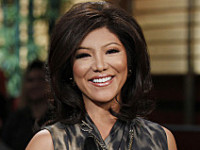 "Big Brother" Season 14 premiere Thurs., July 12, 9 p.m. ET on CBS We don't know what the season's big twists will be yet, but we'll bet it's something big -- after 13 season, it has to be.
"The Real L Word" Season 3 premiere Thurs., July 12, 10 p.m. ET on Showtime Showtime's hit "The L Word" told stories of lesbians living in Los Angeles, but no matter how dramatic things got, they could never rival the real thing -- these ladies are completely uninhibited, making this a fascinating guilty pleasure. Plus, this summer, they're adding some New York lesbians.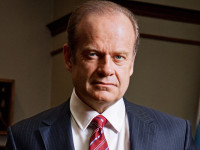 "Boss" Season 2 premiere Fri., Aug. 17, 10 p.m. ET on Starz Kelsey Grammer's drama wasn't exactly a ratings hit, but it did score some Golden Globe love and a second season pickup before the first season even premiered. We ended last season on election day, but this season Mayor Tom Kane promises that he will tear it all down if needed -- and if his disease doesn't take him down first.
SUBSCRIBE AND FOLLOW
Get top stories and blog posts emailed to me each day. Newsletters may offer personalized content or advertisements.
Learn more