Banfield Study: Nation's Fattest Dogs Reside In Some Of The Skinniest States (PHOTOS)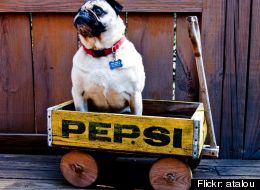 Coloradans may have the lowest levels of obesity in the nation, but somehow the state's pooches are racking up pounds. At least that's the word from a report card on pet health released today.
The report, assembled by Banfield Applied Research and Knowledge (yes, the acronym is "BARK"), finds 25% of dogs in Colorado are on the hefty side compared with 20% of dogs nationally. The Denver Post notes that Colorado also ranks high for fat cats: enough to be seventh in the nation.
Wondering what other states made the top ten?
CLICK through our slideshow of the top states for heavy-set dogs: