Famously lovey-dovey couple Seal and Heidi Klum stunned fans when they announced their split on January 23, but the former power couple are keeping the peace for the sake of their children. "It's hard, just like for other couples," Klum told Allure in April. "People go through our trash cans. It's crazy. And you know, we have four kids; they have to go to school." The next day, the ever-busy "Project Runway" host took all four children -- Leni, Lou, Samuel, Henry -- outdoors to let the birthday girl play with her hair enjoy a Sunday in the park.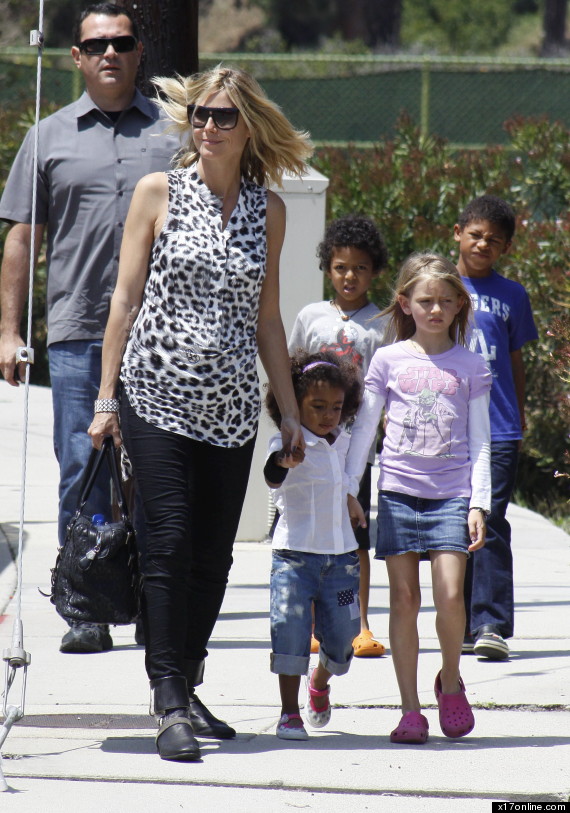 Here, photos of the pair in happier times:
SUBSCRIBE AND FOLLOW
Get top stories and blog posts emailed to me each day. Newsletters may offer personalized content or advertisements.
Learn more