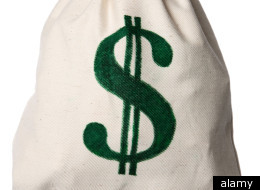 A man who robbed a Chicago bank early Monday apparently had second thoughts about walking away with a bag of cash -- and left it behind before fleeing the scene.
The man reportedly walked into a Citi Bank branch at 539 N. Michigan Ave. about 9:30 a.m. and told the teller he had a bomb in his bag, the Chicago Sun-Times reports.
After the teller began filling the bag with cash, the man abruptly left -- and didn't bring his cash-filled bag with him, WGN News reports.
No injuries were reported, and the police Bomb and Arson Unit responded to the scene. It is unclear whether the man actually had a device in his bag.
No was was in custody for the robbery attempt as of Monday afternoon.