Top 10 Big Cities For Jobs: Report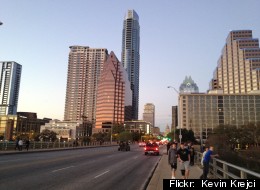 Are you seeking employment? You might want to consider relocating.
Forbes Magazine recently ranked the top big cities for jobs. The list calculated employment potential by taking into account this year's employment growth rate, the most recent year-on-year job growth, the average yearly growth rate from 2006 to 2011 and the last five years' growth measured against the previous five years.
Here are the top 10 big cities for jobs, according to Forbes: