'90210' actress AnnaLynne McCord has tweeted yet another nude photo. While she's still topless, this one is less racy, but arguably very brave
The 24-year-old beauty tweeted a photo of herself without a stitch of makeup. On May 4, McCord posted the photo along with an explanation on her Twitter page:
"I woke up this morning and decided I'm over Hollywood's perfection requirement. To all my girls(and boys) who have."
McCord joins other celebs, such as Jennifer Love Hewitt, Demi Lovato, Lady Gaga, Kim Kardashian and Snooki, who have all shared a snapshot of themselves completely au naturel.
We have to admit McCord still looks beautiful, but quite different without makeup. It also reminds us that celebrities really are just like us, uneven skin and all.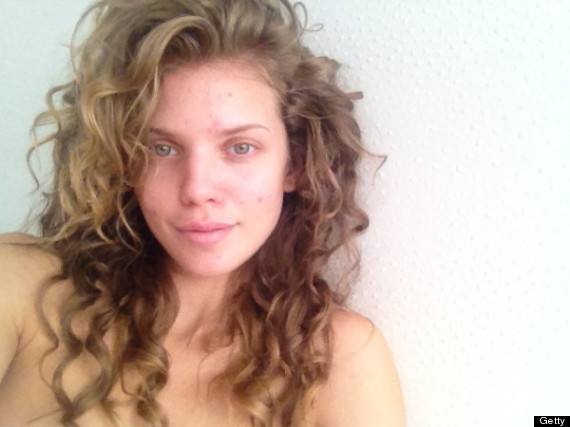 More celebrities without makeup: