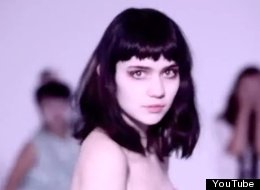 Dream electro-pop sweetheart Claire Boucher, better known as her stage name Grimes, released a new version of "Vanessa" on a recent live set on Lauren Laverne's BBC radio show.
The new "Vanessa" is calmer -- a subdued, washed out cover of the original, released in 2011 on the Darkbloom EP. The pared-down version features a subtle maturity in Boucher's vocals and more minimal beats.
The radio set included tracks from Grimes' new album Visions, which she wrote and recorded in her bedroom.

Listen to "Vanessa":


Watch the video for the original version of "Vanessa:"