Dark Lord Day: A Pilgrimage To The Best Beer On Earth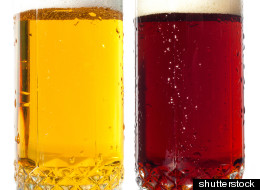 The sun had just cracked the horizon, and already crowds had formed. They huddled around fires, roasted meats and waited for their Dark Lord.
It sounds medieval, but if you're a beer fanatic you know the scene is Munster, Indiana, 25 miles outside Chicago. The fires are portable grills, the meats are bratwursts. And Dark Lord is Three Floyds Brewery's Russian Imperial Stout, deemed one of the best beers on earth. It's available just one day per year during a mythic festival at the brew house.