As is often the case, Fox News' eccentric aggregation cousin Fox Nation took a slightly different angle about President Obama's endorsement of gay marriage than many news outlets.
While others played the news straight (no pun intended) or celebratory, Fox Nation had a rather more apocalyptic take on the occasion: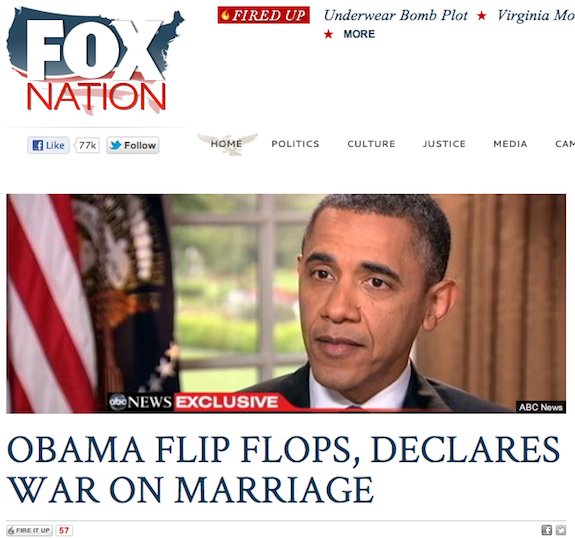 UPDATE (4:36 p.m. EST): Fox Nation changed its leading headline.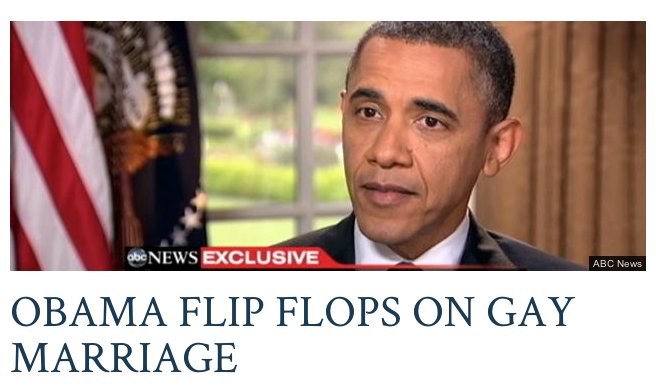 Related on HuffPost:
Media Figures Respond To President Obama Backing Same-Sex Marriage
SUBSCRIBE AND FOLLOW
Get top stories and blog posts emailed to me each day. Newsletters may offer personalized content or advertisements.
Learn more