Obama Endorses Gay Marriage: Media Figures Respond To President's Major Announcement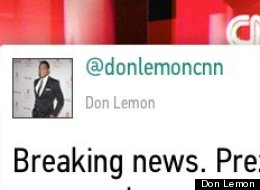 Media figures tweeted their reactions on Wednesday as news broke that President Obama endorsed same-sex marriage.
"Good Morning America's" Robin Roberts, who had one of the biggest moments of her career, reported that Obama came out in support of gay marriage during a twenty minute interview she conducted earlier on Wednesday. As ABC News released a video clip of the interview and additional quotes, media figures from Ellen Degeneres to Meghan McCain reacted to the news. Some praised Obama and his announcement, while others wondered how his new stance will impact his re-election campaign.
Take a look at the various Twitter reactions below: