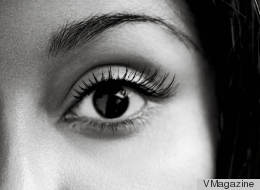 It seems like the new pregnant and engaged Snooki might be toning down her famously wild persona for good -- starting with her bronzer.
The wee "Jersey Shore" star poses for American fashion mag V, in an interview that she gave mere days before announcing her pregnancy.
Snooki, whose real name is Nicole Polizzi, discusses her growing retail line and beauty line with V, and it sounds like we can look forward to even more Snooki-branded merchandise: "I have my slippers, tanning lotion, perfume, three books out, sunglasses, and I'm coming out with nail polish, eyelashes, bags, and a Croc-a-dilly."
And our favorite part of the feature is the Nathaniel Goldberg photo shoot, which scrubbed Snooki of her Bump-It and most of her heavy eye makeup and her bronzer, capturing her laughing and smiling with a natural face. (Judging from that Hillary Clinton photo, that look is very popular these days).
This isn't the first time a photo of Snooki without makeup have surfaced; in January, the reality star tweeted a photo of herself sans fards on "No Makeup Day."
Snooki's pregnancy reportedly put a wedge in "Jersey Shore" filming, since Snooki was unable to drink, and much of the show's plots are arguably fueled by drunken nights out. But it looks like the natural mama-to-be look is suiting her just fine.
Click over to V magazine to read more of Snooki's interview, and check out a few of Snooki's (gorg!) no-makeup photos below.
PICS: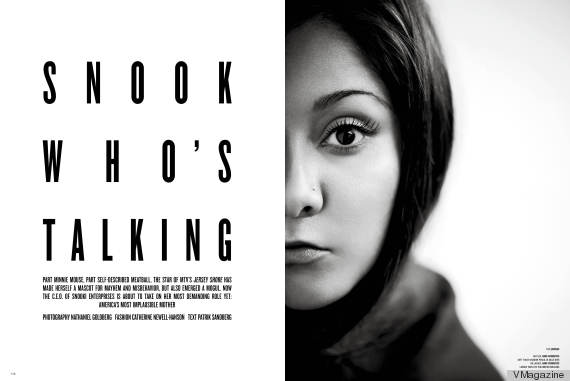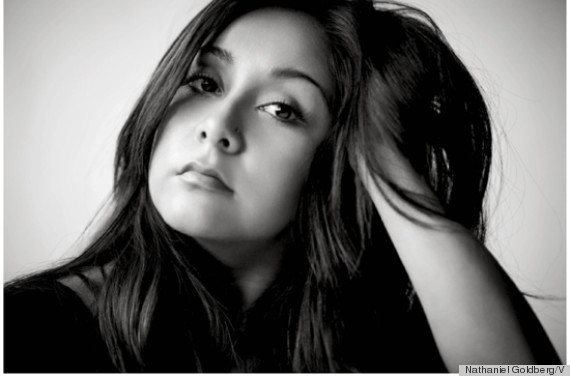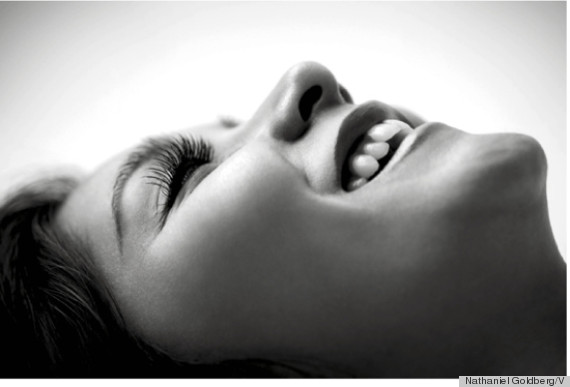 See Snooki's style evolution!
(Getty photo)

(Getty photo)

(Getty photo)

(Getty photo)

(Getty photo)

(Getty photo)

(Getty photo)

(Getty photo)

(Getty photo)

(Getty photo)

(Getty photo)

(Getty photo)

(Getty photo)

(Getty photo)

(Getty photo)

(Getty photo)

(Getty photo)

(Getty photo)

(Getty photo)

(Getty photo)

(Getty photo)