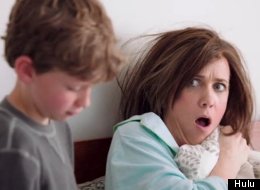 Who better than "Saturday Night Live" to poke a little good-natured fun at moms this Mother's Day? In anticipation of every mom's special day, we took a look back at our all-time favorite "SNL" sketches about mothers. With the likes of Tanning Mom, Mom Jeans, Mom Translator and, of course, Stefon, it's impossible to go wrong with any of these clips.
So get together with your mom on Sunday and enjoy these 15 hysterical Mother's Day-related "SNL" sketches . Don't forget to vote for your favorite!
'SNL' Mother's Day Sketches
The infamous "tanning mom" talks about her base tan.

Because every Mother's Day needs a Mother's Night.

Cut generously, to fit a mom's body.

Is that 50 Shades Of Grey?

It finally happened. Your mom is on Facebook.

Jimmy Fallon wants to sing some songs about Mother's Day on "Weekend Update."

Mother, tank you.

If you want to say thank you to your mom, take her to Central Park and bond while flying a human kite.

Kevin wasn't kidding about the control room.

The Hallmark "Mother" Collection.

David Spade discusses his loving relationship with his mother.

Tina Fey and Maya Rudolph give their unborn babies a loving song.

I love Joe Geronimo. He was so good in Breakdance Fountain.

HEY! I AM YOUR MOTHER!

Will Forte wrote his mom a special Mother's Day song.