I think it's safe to say that we all wished we looked like Christina Applegate as Kelly Bundy in the late '80s and early '90s. The "Married With Children" star was the epitome of adolescent cool, with her messy, bleached blonde hair (do we spot visible roots?), mini-dresses and mastership of the teenage eye roll. And the boys loved her (we wanted that too). When the actress attended a Grammy after-party in 1989, she wore a decidedly non-Bundy ruffled velvet dress with matching red lips and nails. Even though her character was the stereotypical ditzy blonde, isn't there some part of you that STILL wants to bust out a flashy mini and fuss up your hair à la Ms. Bundy?
Shop the look and check out more fashion nostalgia photos.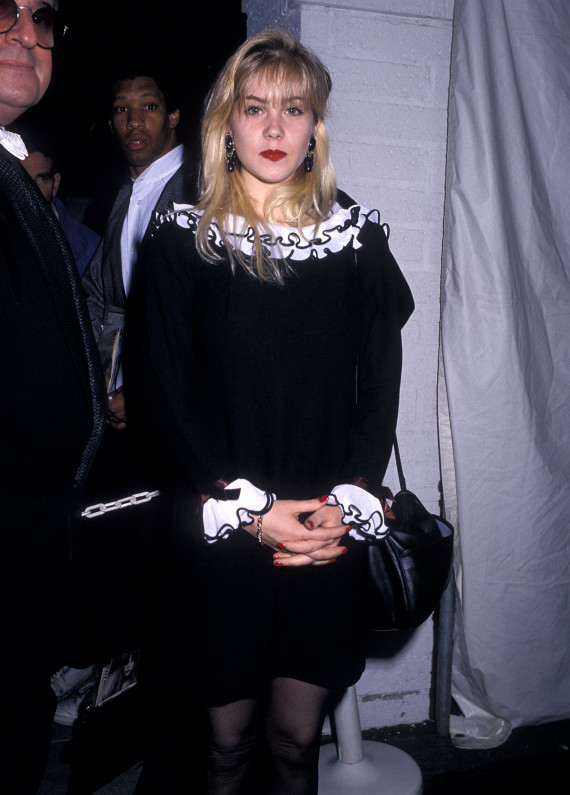 Getty Images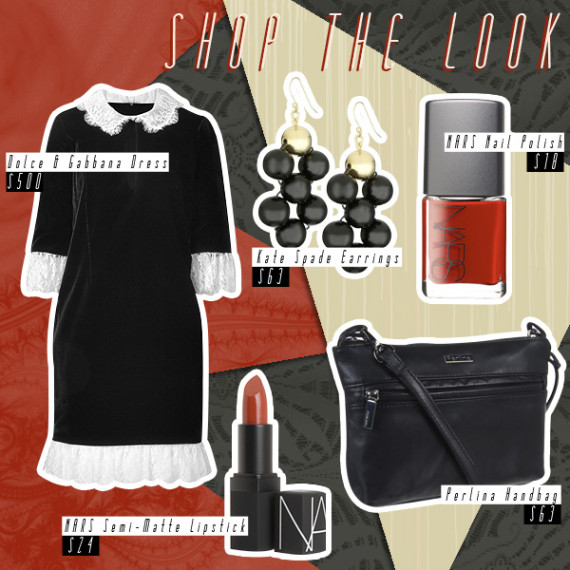 Dolce & Gabbana Dress, Kate Spade Earrings, NARS Nail Polish, NARS Semi-Matte Lipstick, Perlina Handbag
Want more? Be sure to check out Stylelist on Twitter, Facebook, Tumblr and Pinterest.