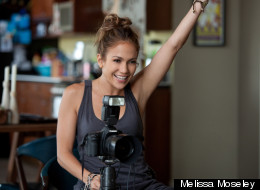 Penelope Cruz, Cameron Diaz, Salma Hayek, Jennifer Lopez, Eva Mendes - this summer's hottest movie releases feature A-list Latina stars!
From studio rom-coms ("What to Expect When You're Expecting") to chatty indies ("Girl In Progress," "Safety Not Guaranteed"), to action flicks "(The Amazing Spider-Man," "The Dark Knight Rises") and movie-musicals ("Rock of Ages"), Latino stars headline this summer's biggest movies.
SO GRAB SOME POPCORN AND CHECK OUT THE 10 HOTTEST SUMMER MOVIES STARRING LATINOS!
Latino Summer Movie Preview
Release Date: June 22 Starring: Penelope Cruz Why You Should Check It Out: The last time Penelope Cruz worked with director Woody Allen (in 2008's "Vicky Cristina Barcelona"), the Spanish actress' performance as the tortured artist Maria Elena won her critical acclaim and a Best Supporting Actress Oscar. Her role as a prostitute in this new indie comedy about life and love in Italy looks like yet another great role for Cruz!

Release Date: Starring: Martin Sheen We know trailers can be deceiving, but from what we can tell, Andrew Garfield and Emma Stone are much better suited for the roles of Peter Parker and Mary Jane than Tobey Maguire and Kirsten Dunst - the actors who played those roles in "Spiderman" (2002), "Spider-Man 2" (2004) and Spider-Man 3 (2007). But that's not the only reason we're psyched about this movie - we're also thrilled to see half-Spanish actor Martin Sheen in the role of Ben Parker!

Release Date: May 11 Starring: Eva Mendes, Cierra Ramirez, and Raini Rodriguez Why You Should Check It Out: Directed by Patricia Reagan (the Mexican director behind "La Misma Luna"), "Girl In Progress" stars Cuban actress Eva Mendes as Grace, a single mom who is too busy juggling work, bills and a love affair with a married man (Matthew Modine), to notice that her daughter Ansiedad's (Cierra Ramirez) life is spiraling out of control. With themes of mothers acting younger than their age and children wanting to grow up way too fast, the movie reminds us a bit of the family comedy "Freaky Friday" (2003), but the film's irreverent tone, and penchant for witty dialogue also reminds us quite a bit of "Juno," which like "Girl In Progress," was both a comedy and a drama.

Release Date: May 18 Starring: Jennifer Lopez, Cameron Diaz, and Rodrigo Santoro Why You Should Check It Out: Based on the bestselling pregnancy guide, the movie deals with a variety of pregnancy and childbirth-related issues from both male and female perspectives (which means women and men will be able to watch this movie together). But we're going to see it because it boasts two Latina A-list stars (Cameron Diaz and Jennifer Lopez) and Brazilian hottie, Rodrigo Santoro ("Love Actually"), in lead roles!

Release Date: June 15 Starring: Diego Boneta Why You Should Check It Out: Adam Shankman knows how to direct movie-musicals (remember 2007's "Hairspray?"). And in this new movie-musical, Mexican actor Diego Boneta ("Pretty Little Liars," "90210"), plays the lead role of aspiring rocker Drew Boley, a part originated on Broadway by American Idol alum, Constantine Maroulis. We're betting "Rock of Ages" turns Diego into a big Hollywood star!

Release Date: July 20 Starring: Nestor Carbonell Why You Should Check It Out: Cuban actor Nestor Carbonell reprises his role as Mayor Anthony Garcia in the conclusion of "The Dark Knight" series.

Release Date: July 6 Starring: Salma Hayek, Benicio Del Toro, Demian Bichir Why You Should Check It Out: Based on Don Winslow's best-selling crime novel that was named one of The New York Times' Top 10 Books of 2010, "Savages" boasts an all-star cast that includes Blake Lively, Salma Hayek, Benicio Del Toro, Demian Bichir, John Travolta, Emile Hirsch, Uma Thurman, and Taylor Kitsch. If that isn't enough to get you to see the movie, you should know that Salma plays the badass head of a Mexican drug cartel and she sports a gnarly wig in the movie!

Release Date: June 8 Starring: Aubrey Plaza Why You Should Check It Out: in her first lead movie role, half-Puerto Rican actress Aubrey Plaza ("Parks and Recreation"), stars in this indie dramedy about a man (Mark Duplass) seeking a partner with whom to travel back in time. If you like chatty indies with humor and heart - like "Eternal Sunshine of the Spotless Mind," and "Sideways," - this is definitely a movie you should check out this summer!

Release Date: June 29 Why You Should Check It Out: The film centers around a seasoned male stripper named Mike (Channing Tatum), who wants more from life than the crowds of women who cheer for him to take off his clothes. The movie has a handful of hot male stars including Tatum, Alex Pettyfer, Matthew McConaughey, and Matt Bomer, but we'll be checking out the movie to see if half-Cuban, half-Puerto Rican actor Adam Rodriguez, who plays a stripper in the film, steals the show.

Release Date: July 13 Starring: John Leguizamo Why You Should Check It Out: It's John Leguizamo. 'nuff said!