Fairfax High Students Help A Classmate In Need - West Hollywood, CA Patch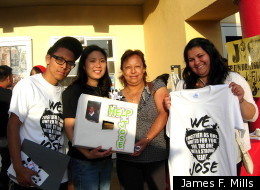 High school students are often perceived as being self-centered and cliquish. But one high school junior has got students at Fairfax High School rallying together for cause.
Eighteen-year-old Jose Chojolan is shy Fairfax student who suffered an unimaginable tragedy. In January, after weeks of back pains and numbness, Jose underwent emergency surgery for a blood clot on his neck vertebrae. He survived the surgery, but is now paralyzed from the neck down.