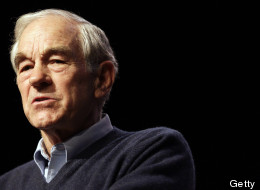 Rep. Ron Paul (R-Texas) said Monday that he will no longer campaign in primary states that have not yet voted, but urged those who support his candidacy for president to continue organizing in states that have voted, in order to win delegates to the national convention.
"We will no longer spend resources campaigning in primaries in states that have not yet voted," Paul said in a statement. "Doing so with any hope of success would take many tens of millions of dollars we simply do not have."
There are 11 states that have not yet held Republican primaries or caucuses, with Paul's home state of Texas being one of them.
Paul said his campaign would "continue to work in the state convention process."
"We will continue to take leadership positions, win delegates, and carry a strong message to the Republican National Convention that Liberty is the way of the future," Paul said.
Paul has had surprising success in states that held contests early in the primary process, winning delegates through the arcane and confusing system that follows a popular vote in many states.
Though it is clear that Romney will be the nominee at the national convention in August, Paul could make waves in Tampa if large numbers of delegates from states that Romney won vote for him instead. In Iowa, for example, Romney came in second to former Sen. Rick Santorum (R-Pa.) and Paul came in third, but Republicans in the Hawkeye State say Paul will likely have more than 20 of the state's 28 delegates.
Paul's decision to pull back from campaigning is an acknowledgment that it is not a realistic possibility for him to overtake Romney's lead in delegates. But in true Paulian fashion, his statement is the clearest indication yet that while others such as former House Speaker Newt Gingrich (R-Ga.) and Santorum may have talked about going all the way to the convention, the iconoclast congressman actually intends to do so.
Here is the full statement from Paul:
"As I reflect on our 2012 Presidential campaign, I am humbled by the supporters who have worked so hard and sacrificed so much. And I am so proud of what we have accomplished. We will not stop until we have restored what once made America the greatest country in human history.

"This campaign fought hard and won electoral success that the talking heads and pundits never thought possible. But, this campaign is also about more than just the 2012 election. It has been part of a quest I began 40 years ago and that so many have joined. It is about the campaign for Liberty, which has taken a tremendous leap forward in this election and will continue to grow stronger in the future until we finally win.

"Our campaign will continue to work in the state convention process. We will continue to take leadership positions, win delegates, and carry a strong message to the Republican National Convention that Liberty is the way of the future.

"Moving forward, however, we will no longer spend resources campaigning in primaries in states that have not yet voted. Doing so with any hope of success would take many tens of millions of dollars we simply do not have. I encourage all supporters of Liberty to make sure you get to the polls and make your voices heard, particularly in the local, state, and Congressional elections, where so many defenders of Freedom are fighting and need your support.

"I hope all supporters of Liberty will remain deeply involved - become delegates, win office, and take leadership positions. I will be right there with you. In the coming days, my campaign leadership will lay out to you our delegate strategy and what you can do to help, so please stay tuned."
Below, more on the path of Paul's campaign:
After making headway in picking up delegates at state GOP conventions, Ron Paul announced that he was putting an end to active campaigning. HuffPost's Jon Ward reports: Rep. Ron Paul (R-Texas) said Monday that he will no longer campaign in primary states that have not yet voted, but urged those who support his candidacy for president to continue organizing in states that have voted, in order to win delegates to the national convention. "We will no longer spend resources campaigning in primaries in states that have not yet voted," Paul said in a statement. "Doing so with any hope of success would take many tens of millions of dollars we simply do not have." There are 11 states that have not yet held Republican primaries or caucuses, with Paul's home state of Texas being one of them.

HuffPost's Jon Ward reports that Paul's campaign and supporters have been efficient at locking up delegates from the Iowa caucus and beyond: Sure enough, Paul has already won 20 out of the 24 delegates allocated in Minnesota, by winning a majority of the congressional district contests. There are another 13 at-large delegates up for grabs on May 19 at the state convention. In Maine, Paul is expected to be in the running for at least eight of the state's 24 delegates heading into this weekend's district caucuses and state convention. In Washington, delegates will be allotted at the state convention at the end of May. And in Nevada, Paul supporters say they hope to turn out about 65 percent of the attendees to the state convention this Saturday and Sunday, as they compete for 25 of the state's 28 delegates. Like in most states, three delegate slots are automatic and go to Nevada's GOP chairman, their national committee man and their national committee woman. It's not just Iowa Republicans or other state parties that are starting to worry. The national Republican Party is perking up and starting to take notice. The Republican National Committee's chief counsel, John R. Phillippe Jr., on Wednesday sent a letter to the Nevada GOP chairman, Michael McDonald, essentially warning him that the state party should prevent Paul supporters from taking over this weekend's state convention.

Despite his passionate supporters, Paul's campaign has still struggled to find traction. A poll found 61 percent of Republicans want him and Newt Gingrich to exit the race, and he could be kept out of the convention by a rule requiring candidates to win the most delegates in five states. But Paul, who has earned 50 delegates, hopes to win up to 300 more as state parties make their selections.

Still without a win, Ron Paul showed no sign of abandoning his campaign after the Illinois primary. Paul has declined to say whether he'd back Mitt Romney for president. He also turned down Secret Service protection, saying, "You know, you're having the taxpayers pay to take care of somebody. I'm an ordinary citizen and I would think I should pay for my own protection." If he were to have a codename, he said, it would be "Bulldog."

After a disappointing finish on Super Tuesday, Ron Paul remains the only candidate to have not won any state primaries. Sticking to his caucus state strategy, Paul skipped the Southern primaries in Alabama and Mississippi to focus on Hawaii, hoping to score a win or at least a strong showing there. He finished in third place, winning just three delegates. But there's some good news for the Texas congressman: he won the popular vote in the GOP caucus in the U.S. Virgin Islands, winning 112 votes to Mitt Romney's 101. Meanwhile, speculation continues to swirl that the congressman will back Mitt Romney if Romney is chosen as the party's nominee. Paul refuses to comment on the speculation.

Ron Paul's campaign team says the long-shot candidate could still pull out a win in August. "A brokered convention is the most favorable situation for Ron winning the nomination," said Ron Paul's spokesman, Jesse Benton . His supporters have been accused of "causing chaos" at conventions, but he also may be on track to pick up delegates from Iowa.

Heading into Super Tuesday, Ron Paul remained the only of the four major candidates who has yet to win a state. Paul's campaign is looking to change that, targeting caucus states like North Dakota and Alaska. He was the only candidate to campaign in Alaska this election cycle.

As Mitt Romney and Rick Santorum vie for first place, Ron Paul's campaign has focused most of its energy on bashing the latter, providing an unlikely assist to the Romney camp. Sam Stein reports: Rep. Ron Paul (R-Texas) is once again providing former Massachusetts Gov. Mitt Romney with a major campaign assist, going up with a 30-second advertisement in Michigan that whacks former Sen. Rick Santorum as a phony conservative Paul didn't back down from that claim in the Mesa, Arizona debate, telling the moderator he called Santorum fake, "Because he's fake." Paul also tried a new tack in his quest to win over GOP audiences to his anti-war stance on Iran, saying, "So I don't believe I'm going to get the conversion on the moral and the constitutional arguments in the near future. But I'll tell you what, I'm going to win this argument for economic reasons."

A number of factors in Maine's contest pointed to a potential opportunity for Ron Paul to pick up his first outright win in the 2012 primary. In the end, however, Mitt Romney finished in front of Paul by a narrow margin, denying the Texas congressman the opportunity to take a symbolic victory as he continues to press ahead with his delegate-centric strategy.

Ron Paul, who won straw polls at Conservative Political Action Conferences in 2010 and 2011, decided not to attend this year's event. As a result, his enthusiastic following showed up in much smaller numbers and was only able to give him 12 percent of the vote -- last place among the four candidates.

After a surprising showing in Nevada but no delegate takeaway, Ron Paul campaigned hard in Minnesota, where he hoped his devoted supporters might provide a boost in the caucuses. But Paul came in second, still leaving him as the only remaining GOP candidate without a win in any state. He says he's still picking up delegates and in the race for the long haul. Paul supporters are hoping to do well in the Maine caucus, which end Feb. 11.

After largely ignoring Florida's winner-take-all primary -- and in return being largely ignored by its voters -- Ron Paul gave his primary night speech from Nevada, where he was already on the ground campaigning. It's all part of Paul's strategy, which his campaign has described as relying on siphoning off delegates from a number of caucus states in order to remain a contender. Most of the states Paul is focusing on will allocate delegates proportionally, meaning that he won't have to finish in first in order to see a payoff. The Associated Press reports: Undeterred with just four delegates so far, Paul and his advisers say they are sticking to a strategy that avoids major commitments in expensive winner-take-all primaries, like Florida's and Arizona's, in favor of lower-cost states that proportionally allocate their delegates. "Our goal is to win. And you win by getting the maximum number of delegates," Paul said at a news conference Wednesday in Las Vegas, where he is campaigning ahead of Saturday's Nevada caucuses. "I'm delighted Nevada makes it fair, where we can compete for the votes. When we get the delegates and build up momentum, we can win." Read more here.

With Paul deciding that the Florida primary's winner-take-all format would make it pointless for him to invest time and money, the Texas congressman has taken his campaign to upcoming states such as Maine, where he stumped over the weekend. The Associated Press reports that he's also made inroads in other early-February states: Paul planned to campaign next week in other caucus states, including Nevada, which also holds its caucus on Feb. 4, and Colorado and Minnesota, which hold caucuses Feb. 7. Paul dismissed suggestions he would back any of his GOP rivals. "I think that's premature. We have a ways to go," Paul said, adding he was glad they were speaking favorably about some of his libertarian-leaning views. The Paul campaign upped its commitment to Minnesota and Nevada in late January, when it purchased large TV and radio ad buys in markets around the states.

Ron Paul has said repeatedly that his strategy is to win delegates in order to stay in the race for the long haul. His campaign will focus on the states that assign delegates proportionally rather than winner-takes-all, and hold caucuses rather than primaries. "It dawned on me that if you win elections and win delegates, that's how you promote a cause," Ron Paul told a cheering crowd after his fourth-place finish in South Carolina's primary. Paul will not run ads in Florida, and will be in his home state of Texas during the Sunshine State's Jan. 31 primary.

Even as his polling numbers remain constantly up around double-digits, Ron Paul has kept a comparatively low profile and light campaign schedule in the early primary states. National Journal reports: As his primary rivals in South Carolina claw at each other for first place and look toward Florida, Rep. Ron Paul described the strategy that explains his low profile and relative absence from this state. "The name of the game is getting delegates," the Texas Republican told CBS News/National Journal.

During a GOP presidential debate in Iowa in December, Ron Paul raised eyebrows with his anti-war policy toward a potential nuclear Iran. Paul first stated there is no proof that Iran is close to building a nuclear weapon, and said it would be a catastrophic overreaction to go to war with the country. "This is war propaganda going on. And to me, the greatest danger is that we will have a president that will overreact and we will soon bomb Iran," said Paul. The congressman's anti-war rhetoric is generally well-received, but his comments on Iran elicited a mixed reaction, with some in his own party calling him "dangerous" or "scary" for his policy policy. "Ron Paul lost the Iowa caucuses tonight," an influential Iowa Republican told HuffPost's Jon Ward after the debate. Paul came in third place in Iowa, behind Rick Santorum and Mitt Romney.

Paul has established himself as a founding father of the Tea Party, representing the sort of hands off style of governance that helped birth the movement amid economic downturn and health care reform debates in 2009. But, as the movement has become more mainstream, polls now show that Paul will be in competition with his rivals for support from the conservative activists. According to a recent Gallup poll, Paul was listed as the candidate of choice by 12% of Tea Party supporters, far behind Rick Perry, who garnered 35 percent support, as well as both Romney and Bachmann, who each received 14 percent.

Though there may be an ongoing attempt within the Paul campaign to broaden his reach, some have accused the media of keeping him in the dark by imposing a blackout on the presidential candidate. Even Jon Stewart of the Daily Show called the media out in August for "pretending Ron Paul doesn't exist" in the GOP race. HuffPost's Jason Linkins concluded that, considering Paul's candidacy and results, the lack of coverage was inexcusable: But while we can all agree to be realistic about Paul's following and his chances, none of this adequately justifies not covering Ron Paul. You have to get your head out of the horserace and consider the substance. And to my mind, the best reason to cover Ron Paul is that the issues he has continually raised on the stump, and throughout his career, have a growing salience with the GOP base. Read more from Linkins on the media's seeming disinterest in Paul's candidacy here.

While power in small, dedicated circles has always been a reliable source of strength for Paul, his campaign has been working in the current election cycle to propel the congressman out of the fringe area that he has occupied in elections past. The AP reported in August: Paul's 2008 campaign came up far short of better organized rivals. This time, his advisers are putting together a more serious effort that taps into voters' frustrations with Washington and the fears about the economy. His aides are working within the system instead of against it. For instance, Paul's base camp for the Iowa straw poll was at the same location Romney used in 2007. Romney won that straw poll after investing heavily from his deep pockets for the prime real estate. Paul's campaign notes that it won more votes this year than Romney won four years ago during his first bid for the GOP nomination. This year, Romney didn't actively campaign during the straw poll; instead, he is looking at a campaign launch in New Hampshire, which hosts the first primary after Iowa's leadoff caucuses.

Rep. Paul's well-organized and devout following has led to his victory in a variety of matchups between conservative heavyweights. Paul has taken top honors at the Conservative Political Action Conference straw poll two years in a row, finishing well above other big Republicans names. Paul recently finished second place in the Ames Iowa Straw Poll, tallying about 150 votes less than Rep. Michele Bachmann (R-Minn.). But while his base may have propelled him into the winner's circle multiple times, it has been cited as a reason to discount Paul's broader appeal and electability. Kevin Drum at Mother Jones wrote in August: Paul has a small but fervent fan base that hasn't grown noticeably since he ran and flamed out in 2008, and he has a well-known (but meaningless) ability to fire up this little fan base for assorted minor events like this. That's his organizational ability and everyone is keenly aware of it. At the presidential level, he deserves about as much respect as Harold Stassen. If Ron Paul devotees actually inflate the candidate's actual political viability, however, their willingness to cough up cash for his campaign doesn't reflect it. The Texas congressman has managed to raise millions of dollars for his White House run through a number of short-window money bombs. In one such event in August, Paul raked in $1.6 million in small donations over a 24-hour period. CNN's Dana Bash got a taste of just how loyal Paul's supporters are. HuffPost's Jack Mirkinson reports: Bash's name has become mud among many Paul fans after she was filmed telling husband and colleague John King that, "I'm sure you talk to Republicans who are worried as well, just like I am, that Ron Paul will continue on long into the spring and summer." CNN has defended her strongly, saying that she was clearly referring to the Republicans talking to both her and King about their worries. The Paul campaign also had no quarrel with the statement, giving Bash an exclusive interviewafter the New Hampshire primary. However, other Paul supporters seized on the remark and have held Bash up as an example of mainstream media bias against their candidate. One of those supporters filmed footage of Bash being confronted by angry Paul backers in New Hampshire after Tuesday's primary.

Texas Rep. Ron Paul's libertarian affiliation has often led to his placement in a small subset of American politics that many feel is unrepresentable in the White House. Paul exhibited an extreme example of anti-federal government mindset when he said earlier this year that he would have opposed Civil Rights Act of 1964. From The Atlantic: Republican presidential candidate Ron Paul told Chris Mathews on MSNBC Friday that he would not have voted in favor of the Civil Rights Act of 1964, if he were a member of congress at the time. Though Paul said that while he thought Jim Crow laws were illegal, he would have opposed the Civil Rights Act "because of the property rights element, not because they got rid of the Jim Crow laws." Video of the interview is below. Paul similarly believes that U.S. interests are better served domestically, and largely out of foreign affairs, meaning that he is staunchly against the current military engagements. Some have speculated that his position as one of the few truly anti-war candidates could give him a leg-up in the primary. Considering his libertarian bent, it should come as little surprise then that he has referred to the EPA, a federal regulatory agency often demonized by small government conservatives, as "completely unnecessary." For the rest of the Republican presidential candidates' views on the EPA, click here.