Sometimes Photoshop fails are truly reckless displays of airbrushing gone awry, like when someone whittles away a waist or does a hilariously bad job of adding a bikini to a woman's chest.
But other times, especially with celebrities, bad Photoshopping can distort just leave you with a vague sense of uneasiness, as in, is that really supposed to be Drew Barrymore?
Jessica Alba is the latest victim of over-enthused retouching, on the June 2012 cover of Marie Claire. The whole cover seems washed in a bright pink haze, and something seems a little robot-y about it to us. Maybe it's the way they did her hair?
And, er, in the inside photo, where Jess adopts the "gaze-peripherally-into-a-mirror" pose we've already seen in a June mag, it inadvertently looks like Jessica has a second mini-head sprouting out of her wrist.
Anyway, on to the interview, where Alba reveals her new philosophy on styling now that she's 31 and a mom of two:
"There are some women who dress for men. I dress for myself. It took me some time to get here. Being a mom and feeling grown-up have helped. Now if I'm going to wear something short, it has to have a high neck or a little sci-fi toughness to it, an edge."
Click over to Marie Claire to read more of Jessica's interview.
PHOTOS: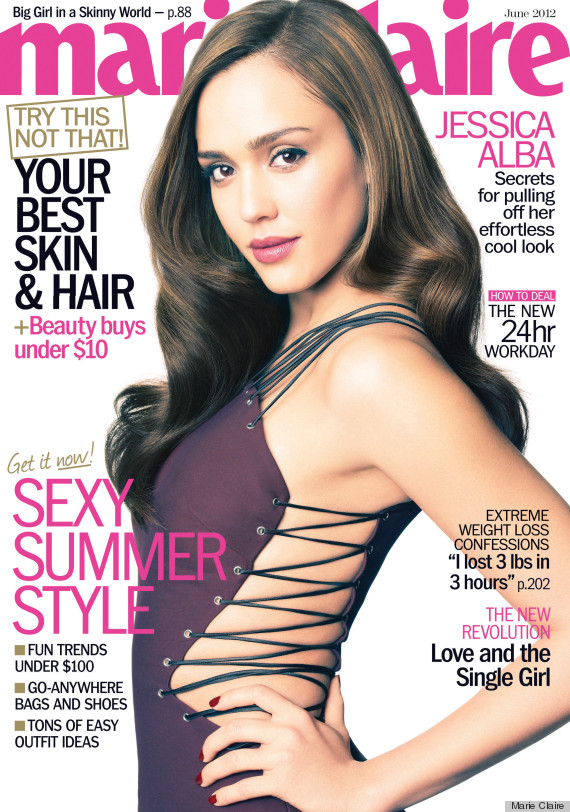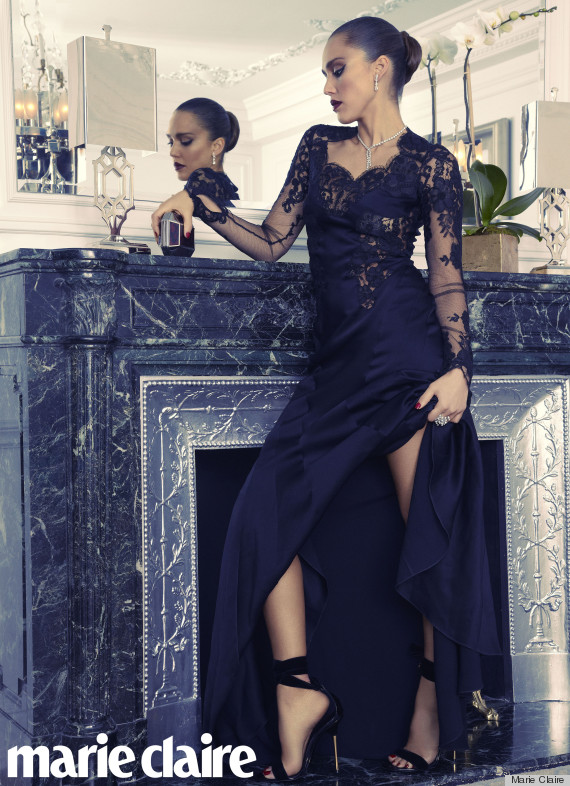 Check out some more egregious Photoshop fails below!
PHOTO GALLERY
BEFORE YOU GO
When Photoshop Goes Wrong...
PHOTO GALLERY
When Photoshop Goes Wrong...
Want more? Be sure to check out HuffPost Style on Twitter, Facebook, Tumblr and Pinterest.