Growing up with rather petite genes, we were always taught to steer clear of clothes that overpowered us. Yet Kelly Ripa and Ginnifer Goodwin both took the same fashion risk, clothing their diminutive frames in a powerful pink dress with oversized bell sleeves.
Each star wore the dress her way -- but do the mega sleeves overpower them both?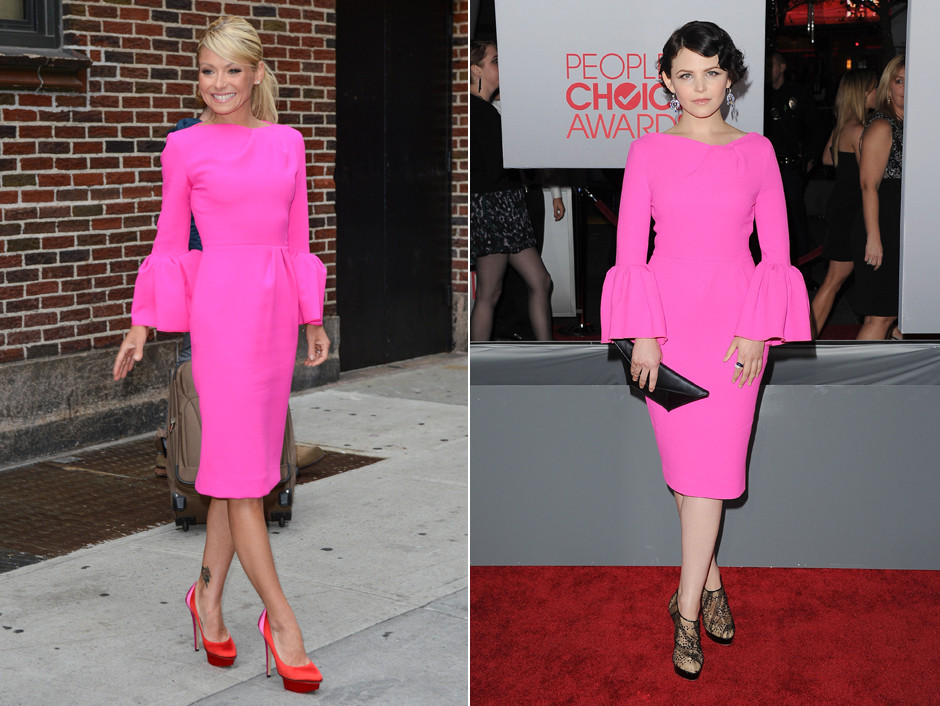 Vote on more outfits and tell us who wore it better!