Are you looking for a quirky alternative to hanging a clock on the wall? No? But we might convince you with this very unique DIY idea from Ikea Hackers that turns a clock into a table. Assembly is simple and requires few supplies. And the clock doesn't even have to be fancy. Here, the crafter used an inexpensive Ikea clock. Plus, it doesn't take too much time -- get it? (Okay sorry, we had to!) Ready to start? Keep reading for the how-to.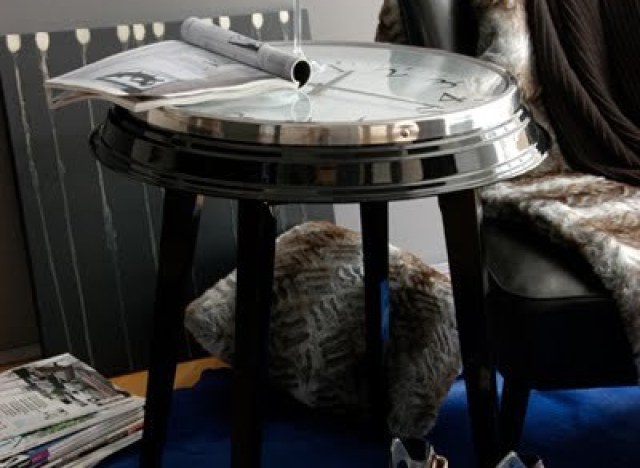 You'll Need:
Clock
Round End Table (an inexpensive one!)
Glossy Black Lacquer
Adhesive (or, double-stick mounting tape)
First, clean the table, making sure to remove any dust. Then, place the table top-down on newsprint and paint the underside and legs. Allow the paint ample time to dry. Finally, once the paint has dried, flip the table right side up and affix the clock to the top with adhesive. It is important to use something strong enough to hold the clock in place but not permanently fix it, so you can replace the batteries inside when needed. You could also use double-stick mounting tape, which will strongly hold the clock in place but allows for easier removal in case of battery changes.
For the full tutorial, head to Ikea Hackers
Have something to say? Be sure to check out Stylelist Home on Twitter, Facebook and Pinterest.