World leaders: they're just like us.
David Cameron cheered on underdog Chelsea as they scored a dramatic win over Germany's Bayern Munich. Merkel looked less than pleased.
The victory was a first for the UK team, who won in overtime.
Check out photos of Obama, Merkel, Cameron, Francois Hollande and European Commission President José Manuel Barroso watching the game below. Images are courtesy of the White House's Flickr account.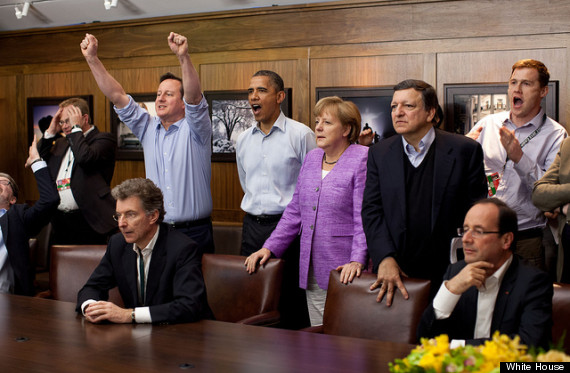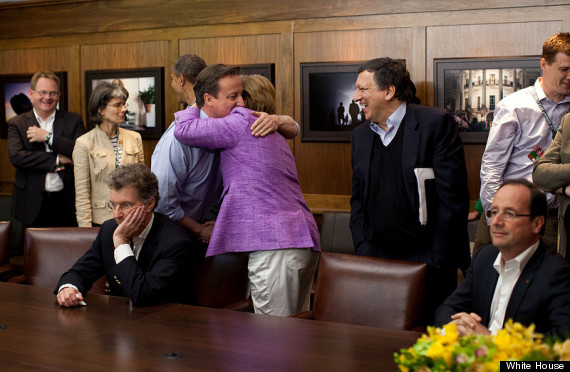 SUBSCRIBE AND FOLLOW
Get top stories and blog posts emailed to me each day. Newsletters may offer personalized content or advertisements.
Learn more