Jason Rocco, Cop, Allegedly Broke Into Pittsburgh-Area House And Did Laundry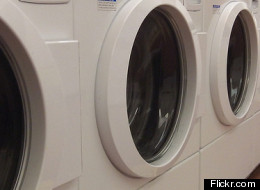 AVALON, Pa. -- Dirty clothes have a Pittsburgh-area police officer in hot water.
Rankin police Officer Jason Rocco is charged with trespassing and criminal mischief for allegedly breaking into a neighbor's home to wash his clothes.
Rocco was arraigned Saturday and released on his own recognizance.
Avalon police who questioned Rocco say he told investigators the home's back door was already broken and he "just had to do some laundry."
A phone listing for Rocco could not be located Wednesday. A preliminary hearing is scheduled for Thursday.
___