Secretary of State Hillary Clinton, no stranger to memes, was practically asking to be part of a new one this Wednesday as she testified before the Senate Foreign Relations Committee.
Cliff Owen, an Associated Press photographer, caught Clinton winking at a committee member during a hearing on the Law of the Sea Convention.
Send us your best caption for this photo, either by tweeting one using the #ClintonPhotoCaptions hashtag or by leaving an idea in the comments section. We'll feature our favorite captions below.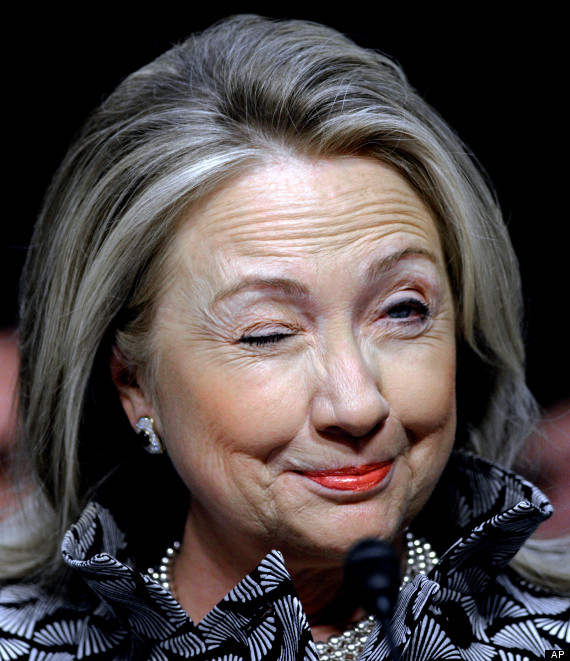 Clinton Photo Captions: Wink
SUBSCRIBE AND FOLLOW
Get top stories and blog posts emailed to me each day. Newsletters may offer personalized content or advertisements.
Learn more