I Married A Sex Shop Mannequin (VIDEO)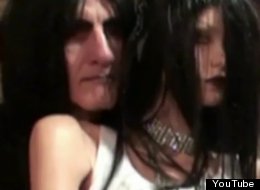 You never know where you'll meet the love of your life.
Duaveed Hakhainhaguadole (say that five times fast!) met his beloved Clara at the Bad Behavior sex shop in Los Angeles. She's a mannequin there.
He says he loves everything about Clara -- she doesn't argue, scream or complain.