Famous Lost Worlds Revisited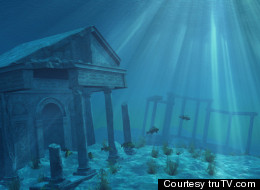 In self-obsessed times such as these, it can be tough to remember there may have been civilizations long before ours.
The lost underwater city of Atlantis is a famous myth, but consider another, lesser known long-gone world like Ys. Legend goes that Ys was built below sea level off the coast of Brittany in France and later drowned when the city's ruler was tricked by the devil into opening the flood gate.