Channing Tatum: Rooney Mara Is Most 'Terrifying Person I've Ever Met!'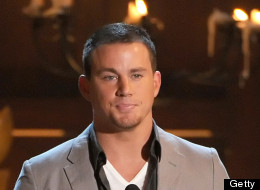 We know Rooney Mara isn't as scary as Lisbeth Salander in The Girl With the Dragon Tattoo.
Even so, Channing Tatum admits he was more than a little nervous when they played husband and wife in the upcoming drama, The Bitter Pill.