We never thought we'd be using the name Kim Kardashian in the same sentence with Kate Middleton but apparently, the two have similar taste when it comes to one very famous label. At the Queen's Jubilee today in London, the Royal Princess was spotted wearing a long-sleeved version of the same Alexander McQueen dress donned by Kim K back in August. Though they both put their own spins on the look (Kim in her signature platform pumps and Kate in a proper fascinator), it's pretty shocking that these two opposites would attract on the subject of high-style. Let us know who you think wore it best in the poll below.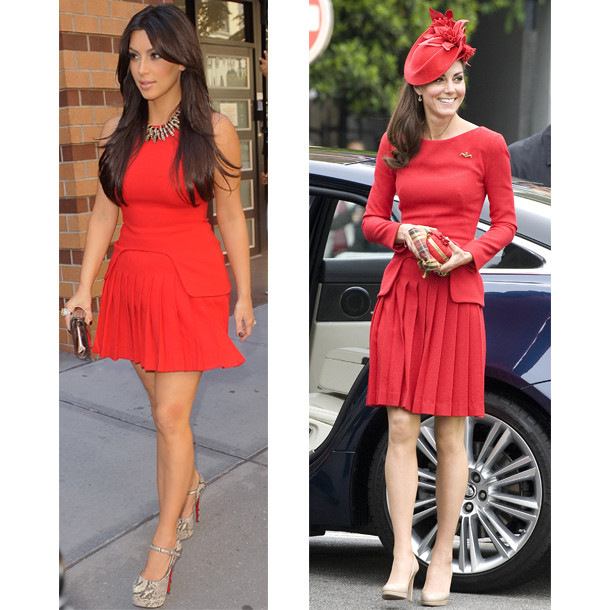 SUBSCRIBE AND FOLLOW
Get top stories and blog posts emailed to me each day. Newsletters may offer personalized content or advertisements.
Learn more