Man, these Brits like to party. The never-ending string of Diamond Jubilee events came to a climactic close with a blowout banquet for Queen Elizabeth II at Guildhall, a reception hall for the City Of London. Prince William, Prince Harry and Kate Middleton were all in attendance, along with other royals and notables. There was even an attendee, Lady Frederick Windsor, wearing an almost-identical outfit to the Duchess of Cambridge (we imagine it was the most cordial fashion showdown ever).
Some of the more enthusiastic crowd members lining the street during the carriage procession wore the national colors and painted their faces as a show of patriotism, but Princess Eugenie opted for a more subtle display of national pride: Union Jack nails. The princess has been maintaining the flag nail art since the Epsom Derby kick-off, and, since there doesn't seem to be a discernable chip, we're assuming she's been touching up.
Even though there's a pretty good chance that the royal used a manicurist, we kind of love the idea of her sifting through her nail polish collection and taking the time to carefully create a miniature Union Jack on each nail. This level of DIY-commitment is purely aspirational for us, but would you try it?
Scroll down for photos!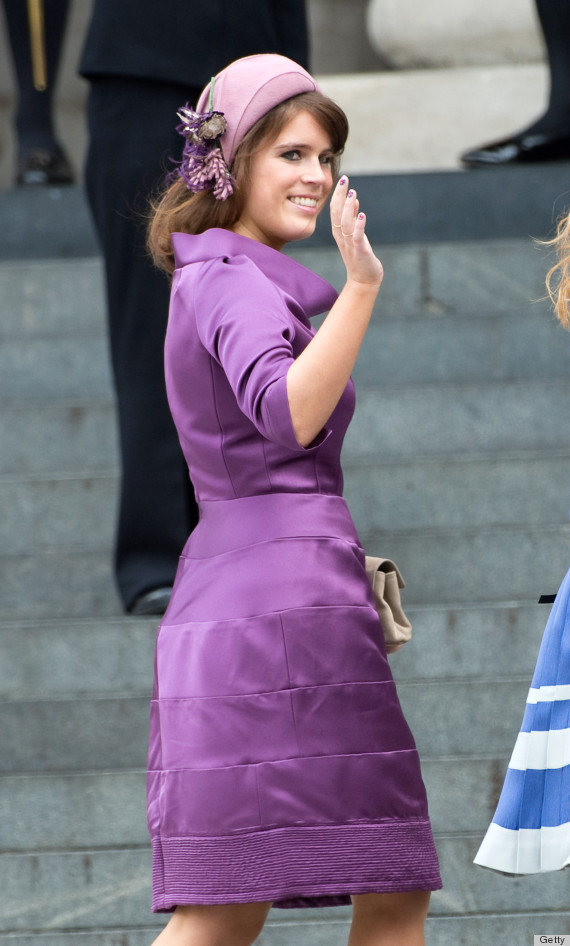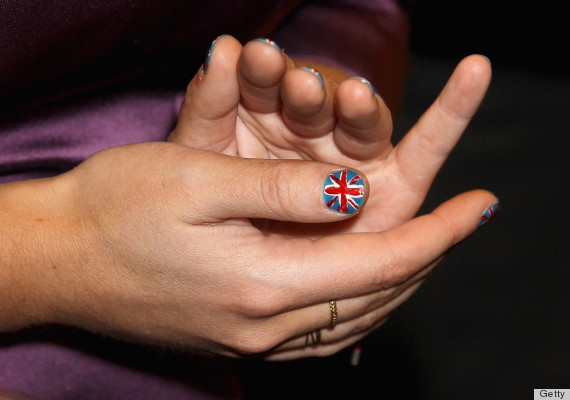 Check out more photos from the event below.
PHOTO GALLERIES
Diamond Jubilee - Reception at Guildhall
Want more? Be sure to check out HuffPost Style on Twitter, Facebook, Tumblr and Pinterest.