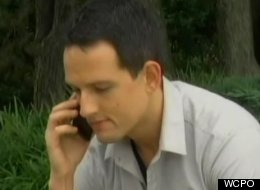 An Ohio-based music teacher claims he was offered a job at a Christian school, only to have the offer rescinded hours later when he revealed to officials he was gay.
As Cincinnati.com is reporting, Jonathan Zeng says he'd accepted a position at Cincinnati's Armleder School, a division of the non-denominational Cincinnati Hills Christian Academy, last week after several days of extensive interviews. But shortly after accepting the job, Zeng says school officials asked him if he was gay before citing a Cincinnati Hills policy against employing teachers who live as homosexuals because they would be around children and the school believes in the sanctity of marriage.
The 30-year-old Zeng, who has taught at schools and as an opera outreach worker for about five years, says a board member pointed out his answers to a series of religious questions on his application. "In those answers I talked about Christ's unconditional love and I talked about how we as followers of Christ, are ultimate goal is to show that love to everyone without judgment," he told WCPO.com.
According to reports, Zeng has since penned a letter of protest describing the conversation to the school's board of trustees. "I was chosen because the hiring committee felt I was the best possible candidate for the position," he is quoted by Towleroad as writing in the letter. "This opportunity was taken away simply because of how I was created. My sexual orientation has no impact on my teaching abilities or the words that I would say."
Officials at Cincinnati Hills released a statement to local media, which reads as follows:
"CHCA keeps confidential all matters discussed within a candidate's interview. We're looking into this matter, although the initial information we have seen contains inaccuracies. We will not be discussing individual hiring decisions or interviews."
Take a look at other cases of people being fired for being LGBT below:
LGBT Discrimination In The Workplace
A Missouri-based gay music teacher at an area Catholic school was recently dismissed from his job after authorities learned of his plans to wed his male partner of 20 years in New York. Al Fischer was reportedly fired Feb. 17, 2012 from St. Ann Catholic School in north St. Louis County, where he'd worked for four years. Fischer did not comment directly about his dismissal, but instead referred to an email sent to his students' parents after he was terminated. "A family conversation about whether or not justice was served here could be a great thing," he wrote. "I do not want the lesson from this for the kids to be, 'Keep your mouth shut, hide who you are or what you think if it will get you in trouble.'" Fischer's partner, Charlie Robin, told the paper that the couple's relationship was not a secret at the school, and that Fischer was only fired after a representative of the St. Louis Archdiocese overheard him talking to co-workers about his wedding plans. Read the full story here.