Este fin de semana Kate Middleton lució espléndida con un bello vestido de Alexander McQueen, pero curiosamente, Kim Kardashian ya se había puesto el mismo modelito tiempo atrás. Dos mujeres de siluetas y personalidades completamente distintas vestidas de rojo: elegancia vs. sensualidad. Cuesta trabajo compararlas pero te dejamos a ti decidir quién de las dos lo hizo mejor: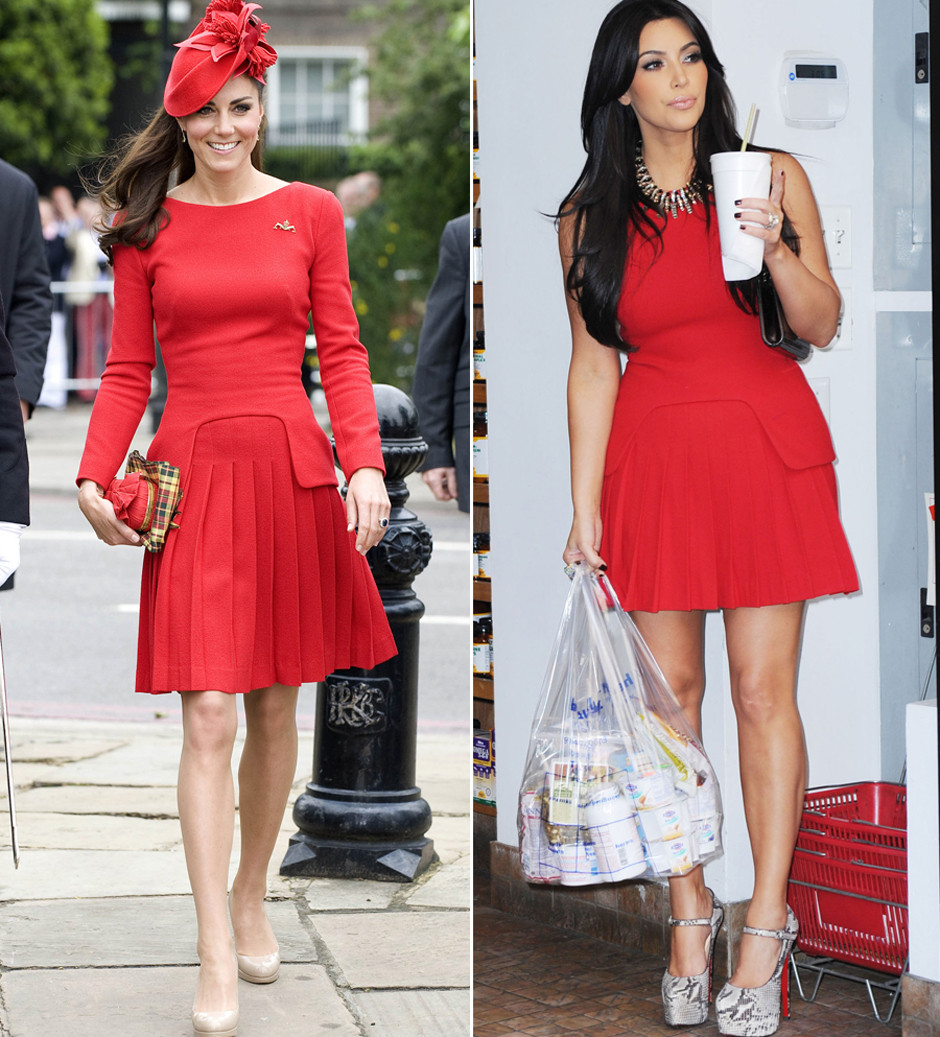 En recientes semanas te hemos mostrado a Kim Kardashian confrontada con alguna otra famosa, y es que al parecer, los vestidos que usa la estrella de 'reality' son bastante populares. Mira la galería de fotos y descubre a quiénes le ha copiado el look la novia de Kanye West.
Famosas con el mismo vestido
Related on HuffPost:
Mira más fotos de Kim Kardashian:
SUBSCRIBE AND FOLLOW
Get top stories and blog posts emailed to me each day. Newsletters may offer personalized content or advertisements.
Learn more