On Tuesday, the 31-year-old reality star threw us for a bit of a loop when she posted a photo of a YSL-plated pistol and wrote: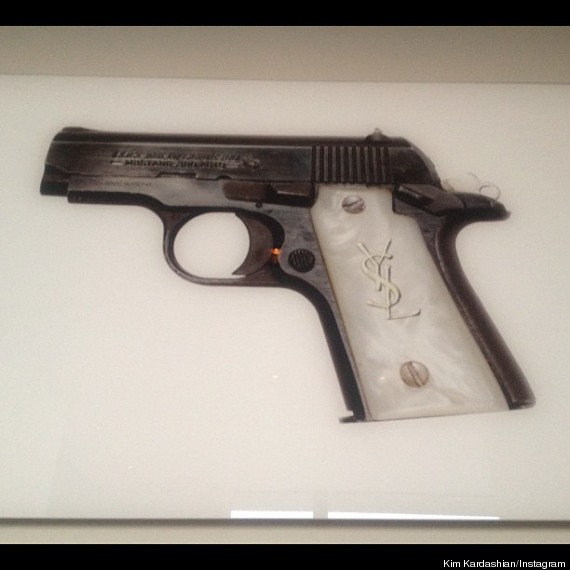 During their trip to the LAX Firing Range, Kim even learned to use a huge assault rifle, and asked, "Is this the kind they use in wars?"
Though the girls seemed to enjoy learning how to shoot, they were adamant they didn't want to bring a gun into their store.
More celebrity fans of the Second Amendment:
Celebrities With Gun Licenses
SUBSCRIBE AND FOLLOW
Get top stories and blog posts emailed to me each day. Newsletters may offer personalized content or advertisements.
Learn more