Jewel has always been a girl committed to her art. The musician poured her heart into her debut album "Pieces Of You," receiving four Grammy nominations and topping Billboard charts with her singles "Who Will Save Your Soul," "You Were Meant For Me" and "Foolish Games."
It's no surprise then that the singer-songwriter decided to completely throw herself into her new role as June Carter Cash in Lifetime's upcoming biopic, "The June Carter Cash Story." Jewel dyed her typically blonde hair brown and even decided to trade in her signature teeth for a new set of straight choppers. Even though she received scrutiny for her smile being crooked when she first came out, the singer has made it pretty clear that she was happy with her teeth the way they were.
The star tweeted a photo of her transformation:
Here I am as June in my trailer with her blue eyes and perfect teeth #ringoffire yfrog.com/od5g8wikj

— Jewel (@jeweljk) June 5, 2012
While the hair is most likely a temporary change, it's hard to tell from the photo if she fixed her actual teeth. We suspect that Jewel is sticking by her guns and sporting a pair of prosthetics. Check out the photo below and tell us what you think.
TEETH BEFORE: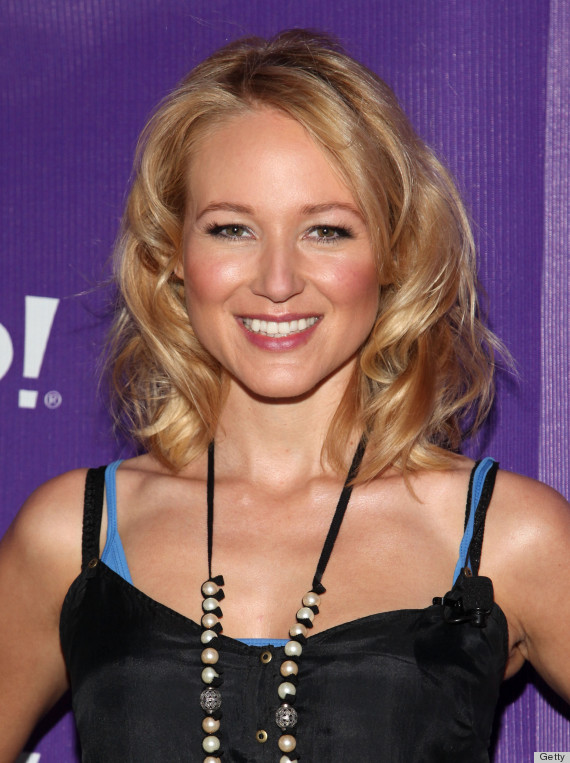 TEETH AFTER: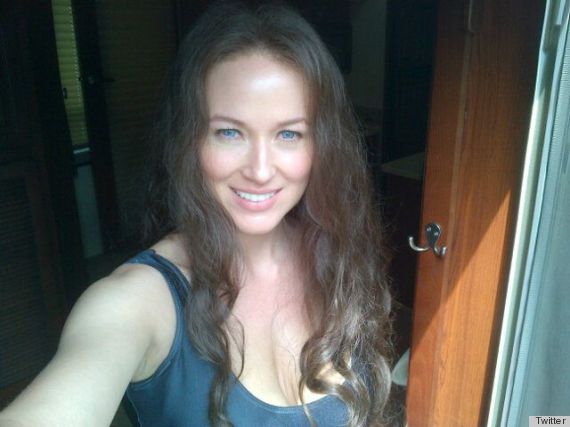 Check out some more celebs who refuse to "fix" their teeth!
Celebrities Who Refuse To Fix Their Teeth
It's apt that the actress has found fame on the show "True Blood" -- a drama that, when you think about it, is really a lot about teeth. Because what we love about Paquin is her refusal to have that gap in her wide, warm smile closed up. We agree with Winona Dimeo-Ediger over at The Frisky who wrote: "She is a conventionally beautiful woman, yes, but that little 'imperfection' sets her apart from the sea of similar faces gracing magazine covers today."

One name, one awesome smile. The material girl has long had a little gap in between her two front teeth and has refused to go over board with the bleach.

Dunst has steadfastly refused to change her smile, telling Elle UK: "I love my snaggle fangs. They give me character and character is sexy."

Men are hardly immune from hollywood pressure, but this actor has nonetheless kept his slight gap.

The singer-slash-actress (slash-poet) once told Shape that she got her big break, acting-wise, precisely because she had not altered her smile. Via People: "I asked [the director of "Ride With the Devil"], 'Why me? You could've had anyone you wanted. And he said, 'You have period teeth,'" she said. "So I got the job because I was the only actress in Hollywood who hadn't gotten her teeth fixed!"

The gap in model Lara Stone's teeth practically made her famous. According to The Daily Mail: That imperfect grin "sparked a shift" in the quest for "pearly whites."

The French celeb is another member of the gap-toothed gang -- a feature that's often called out in magazines speaking about her willowy, unique beauty.

The crooner is another member of the gap-tooth gang, keeping the small space in his startling smile.

Hutton has had an exceptionally long modeling career, and we wonder if her distinctive teeth haven't had something to do with it. Indeed, she's maybe the original gap-toothed model.

Buscemi's distinctive teeth may not be everyone's cup of tea, but you've got to give him serious credit for not caving on them. And the actor even counts them as an asset, career-wise. According to The Hollywood Reporter Buscemi has said: "I've had dentists who have wanted to help me out, but I say, 'You know, I won't work again if you fix my teeth.'"
Want more? Be sure to check out HuffPost Style on Twitter, Facebook, Tumblr and Pinterest.