The 19-year-old beauty, who just launched her own fragrance, continues her arc to maturity this month, covering the July issue of Elle in red lipstick and a gilded bodysuit from Dolce & Gabbana's Fall 2012 collection (a fancy step up from some of the other outfits she's been wearing.) It's bold styling for Selena, who looks years older than she is (right?) on the Elle cover.
Gomez just released a short parody film called "Fifty Shades of Blue," but actually, we're seeing fifty shades of Photoshop on her new cover, gorgeous as it is. Is it just us, or does Gomez' head look a little pasted onto her body? There's a strange demarcation line between her chin and her neck, and both areas look like they're different colors.
But hey, that's just our .02. Scope out the cover and vote below!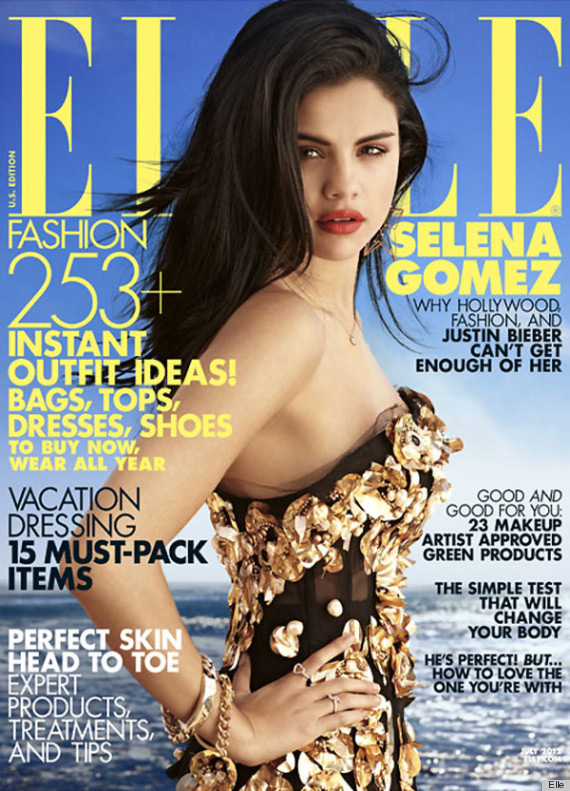 See some more obvious Photoshop fails!
When Photoshop Goes Wrong...
SUBSCRIBE TO & FOLLOW CANADA DAILY BRIEF