It's the same damn story over and over. The state AFL-CIO chooses litigation and electoral politics over popular action, which dissolves everything into mush. Meanwhile, the right is vicious, crafty, and uncompromising. Guess who wins that sort of confrontation?
A major reason for the perception that unions mostly help insiders is that it's true. Though unions sometimes help out in living wage campaigns, they're too interested in their own wages and benefits and not the needs of the broader working class. Public sector workers rarely make common cause with the consumers of public services, be they schools, health care, or transit.

That means that if unions ever want to turn things around -- and I'm old-fashioned enough to believe that we'll never have a better society without a reborn labor movement -- they have to learn to operate in this new reality. Which means learning to act politically, to agitate on behalf of the entire working class and not just a privileged subset with membership cards.
First of all, we know that Romney would be opposed to any across-the-board tax hikes. Now granted, technically the Bush tax cuts would expire before he assumes office. But you could surmise that he'd quickly work to make sure taxes stayed low (or went lower) the second he got into office.

Furthermore, you can be sure that the Republicans in Congress would quickly forget all about austerity and spending cuts. This is because austerity is purely the domain of opposition parties. Remember, Republicans were pro-deficit, and pro-entitlement expansion under Bush and Reagan. Deficit cutting only became part of the party's ideology under Obama. It's safe to surmise they'd quickly revert to form once there were no longer any political capital to be accumulated via undermining the President.

And though Romney himself his talked about favoring cutting, capping, and balancing the US budget, you don't have to ever take Mitt Romney's stated policy goals too seriously since he's, well, Mitt Romney.
The connecting thread of my last two print stories for [New York magazine] -- the first on the GOP's almost panicked now-or-never focus on 2012, and the second on the rise of Paul Ryan -- is that the Republicans, led by Ryan, have made a strategic decision that the economic crisis offers them an expiring window of opportunity to pass the agenda of their dreams. Should they win the election, it is vital that they use their majority immediately and to maximal effect. That's why Ryan insisted on boxing the party in by getting his fellow Republicans to take dangerous votes on his budget in 2011 and again this year despite having no chance of signing [it] into law under Obama. By making virtually all Republicans in Congress take the vote now, they will have a hard time claiming next year that voters don't want such radical change.
"There are a couple of claims wound up together there in Romney's remarks," Scheiber said. "One claim is that [Obama's team] knew that the Affordable Care Act itself -- something about the Act -- would derail the recovery … They do not believe that it's substantively true. So it's not something that they felt, and it's not something I argue in the book."
Despite all the hand wringing and recriminations from Cory Booker and other Northeast elites about the Obama campaign's attacks on Mitt Romney's record at Bain Capital, a new poll shows it could work well in the industrial Midwest. In 12 battleground states, 47 percent said they think private equity firms "care only about profits" and often create layoffs, while just 38 percent said they think the firms "help the American economy grow." That margin is even bigger in places like Ohio, where the gap is 16 percentage points.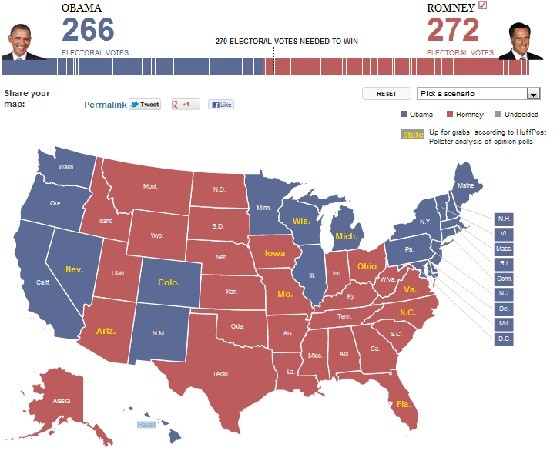 SUBSCRIBE TO & FOLLOW TRUMP'S FIRST 100 DAYS
How will Donald Trump's first 100 days impact YOU? Subscribe, choose the community that you most identify with or want to learn more about and we'll send you the news that matters most once a week throughout Trump's first 100 days in office. Learn more