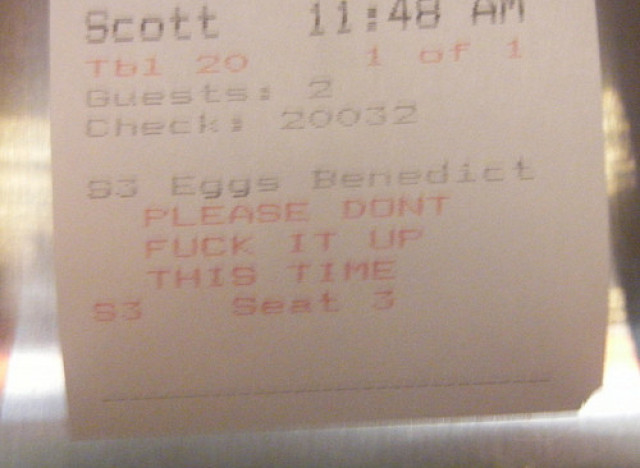 Communication with your co-workers when the rush hits can be key to helping everyone keep their cool, but we think this waiter may have just gotten a little too honest with his kitchen staff.
SUBSCRIBE AND FOLLOW
Get top stories and blog posts emailed to me each day. Newsletters may offer personalized content or advertisements.
Learn more