Freida Pinto Channels Kim Kardashian In Wig For Flaunt Magazine (PHOTOS)
Fashion editorials seldom mimic reality, so we were particularly surprised when a glossy took a style cue from one of our favorite reality television shows.
Flaunt, a magazine devoted to "provocative issues and ideas," features Freida Pinto looking stunning in a '50s-inspired shoot in the July 2012 issue. The actress scored some major pin-up points in a corset dress, cuffed jeans and a sexy pencil skirt. But while we were envying her ability to pull-off retro curls, we started to feel a sense of déjà vu. Haven't we seen this look before?
It turns out we have, but not in a burlesque film or any other likely source of inspiration for the indie magazine's team. In an episode of "Keeping Up With The Kardashians" last month, Kim Kardashian sports a series of wigs while dealing with her looming divorce. The cropped curly hair she wears while out to eat with her sisters makes her look eerily like her mother, Kris Jenner.
Even though we saw the mother-daughter resemblance last week, we're definitely seeing plenty of Freida now. The lighting in the photos even makes their bone structure look similar (the heavy eye-makeup makes it a lot easier to picture Kim K too). Plus, both beauties can rock a wig like nobody's business. (Vogue Italia even put kim in a Kris Jenner-esque wig again last month.)
We suspect that Flaunt didn't intend to bring to mind the reality star (even though this is the magazine that featured James Franco's bare rear-end on the cover, so they do have an eye for her most well-known assets).
Do you see the resemblance? Check out the photos from the Flaunt and Vogue Italia shoots below and tell us what you think.
PHOTOS: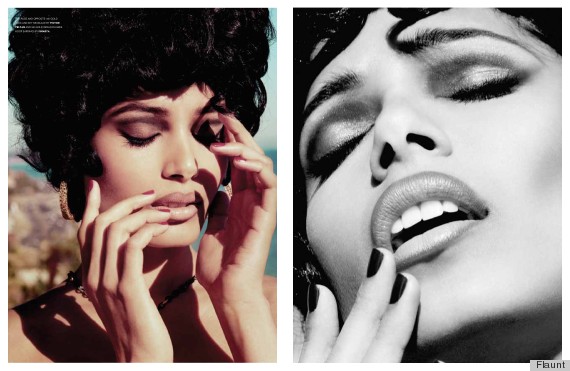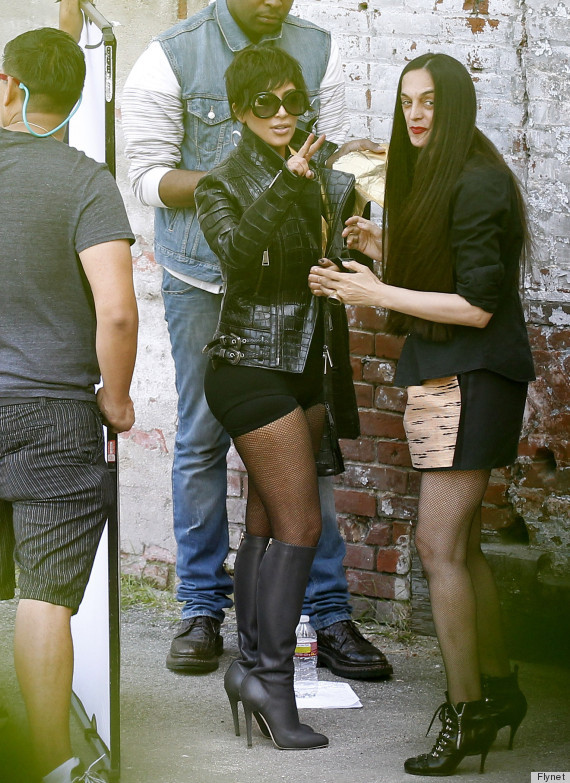 Freida Pinto For Flaunt Magazine
Want more? Be sure to check out HuffPost Style on Twitter, Facebook, Tumblr and Pinterest.