With the weather finally warming up, now is as good a time as any to wear orange. Singer extraordinaire Mary J. Blige went for a stroll in London on Tuesday wearing an outfit that looked fresh from the citrus fields: an orange blazer, a yellow tee and some killer orange pumps. She also added an Hermes belt and what we assume is an Hermes Birkin bag in classic orange.
But we scratched our heads. Blige's splashes of color looked awfully familiar...
Which means Mary J. must have taken a bit of bright style inspiration from the First Lady herself. So who wore it better? Check out the pics and cast your ballot below!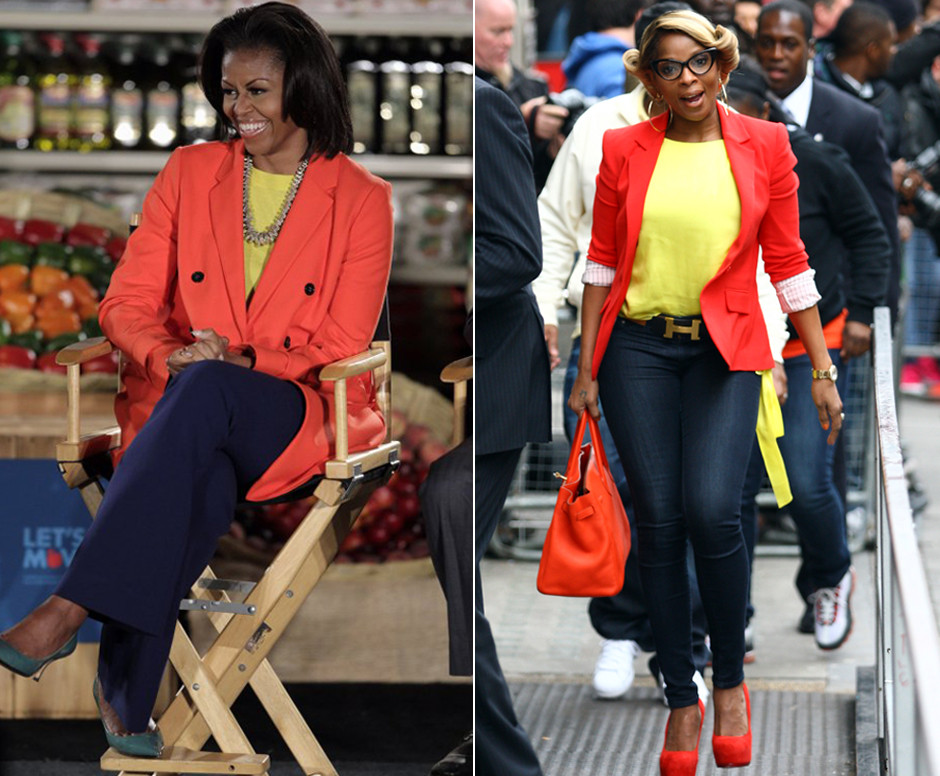 Who wore these outfits better?