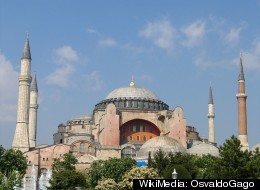 If you haven't caught on yet, we're totally digging on National Geographic's new book "The 10 Best Of Everything."
So far we've taken a look at the world's best islands, 10 of the best UNESCO world heritage sites (see more here), 10 of America's best national parks, and London's best pubs -- in time for the Olympics, of course.
This time we're getting historical again with a look at some of the world's best cathedrals. Check out NatGeo's list in the slideshow below, then let us know which churches you think are missing in the comments below.