The cover is designed as a shopping insert, advertising Obama merchandise (hope and change purse, anyone?) and seminars from his corporate supporters like Anna Wintour ("Put your message on top quality cotton").
BusinessWeek creative director Richard Turley posted the image to his Tumblr on Thursday. He said that the inspiration came from a 1966 issue of The Stranger.
PHOTO: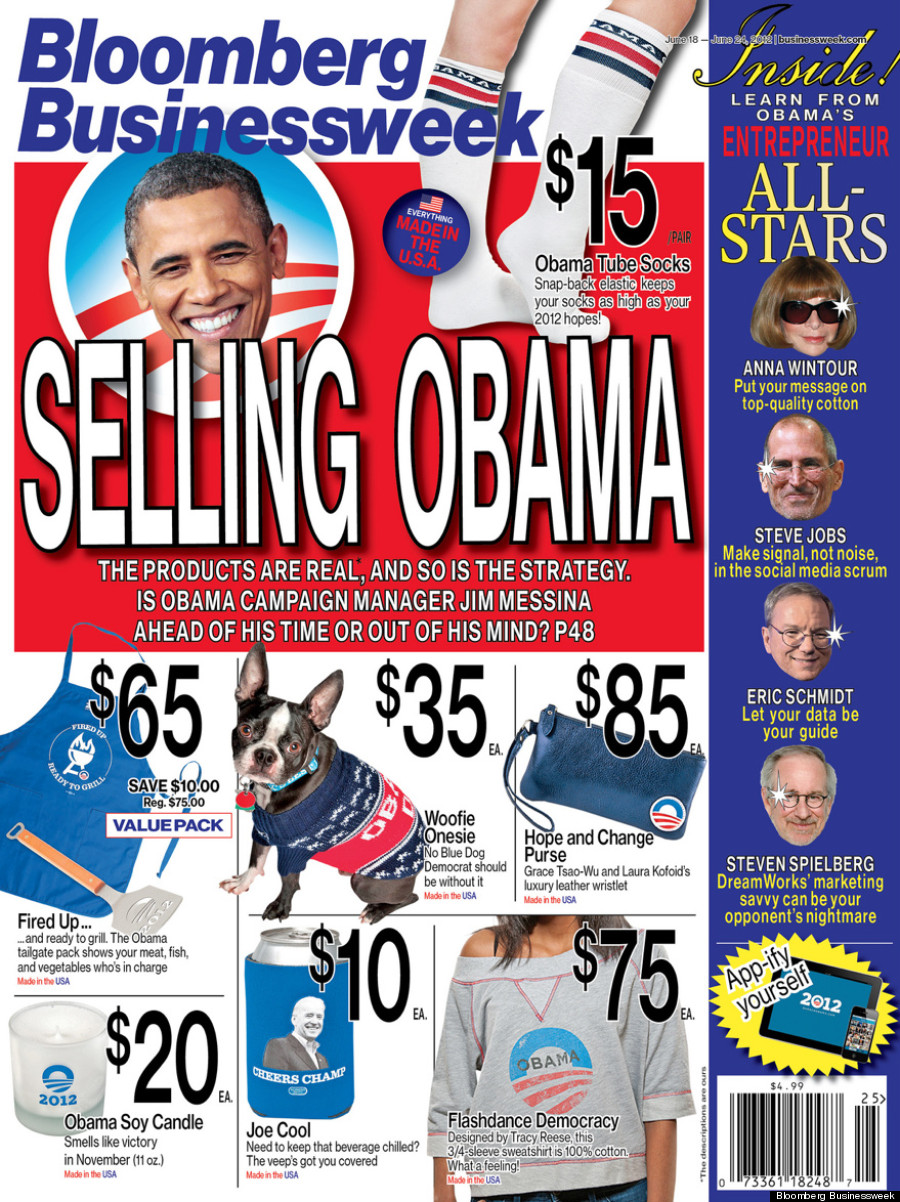 Related on HuffPost:
Controversial Magazine Covers
SUBSCRIBE AND FOLLOW
Get top stories and blog posts emailed to me each day. Newsletters may offer personalized content or advertisements.
Learn more