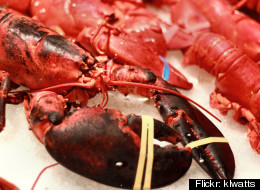 Cooking can be a little tricky. You have to deal with sharp knives and onions that make you cry. There's also the fear of getting sick from bacteria in raw meat. But the worst part is that while we're cooking in the kitchen, making our way through all these culinary obstacles, we're not equipped with all the proper facts.
There are a handful of kitchen "truths" that many home cooks (and some professional ones) swear by which are just straight up not true. And we're willing to bet that you believe at least half of them. (Don't worry, most of our editors did too.) Click through the slideshow below, and get to the truth in your kitchen.
You don't add salt to a pot of water to help it boil, but to add flavor to foods cooked in the water. Salt actually raises the boiling temperature of water (from 100 Celsius up 106) which makes it take longer to boil; but the amount of salt normally used in home cooking doesn't make a notable difference. Salt added to water does make the water hotter, which makes your food cook faster.

While boiled vegetables don't taste as fresh as crisp steamed ones, they still contain many important minerals and fibers. Vitamins however, which are water soluble, may partially wash away when boiled.

If you plan to cook your pasta sauce or bake your cake containing booze for hours and hours, then you might cook off all the alcohol. If you only simmer for 20 minutes, you most likely have up to 50 percent of the added alcohol still present in your food.

You don't want to soak your mushrooms in water because they are very porous, but a quick rinse to get off hard-to-remove dirt is just fine.

It makes sense in theory: if you cook (braise, broil or simmer) something in a moist environment you're locking moisture into your food. Unfortunately this isn't the case. The amount of moisture meat retains is based solely upon the temperature it is cooked to.

It would be nice if it were that easy. Searing meat does add flavor to the browned meat, but it does not lock in the juices.

This misconception about cooking beans has been held nearly as long as we've been cooking beans -- and it just isn't true. Serious Eats even conducted a test to see what salt would do to a pot of beans. They found that "your beans come out creamier, better seasoned, and have a much smaller likelihood of exploding while cooking."

Adding oil to a pot of boiling pasta doesn't stop it from sticking. It may help prevent the water from boiling over and unfortunately, it also makes it harder for sauce to adhere to it.

An avocado pit doesn't contain magical powers to ward off brown coloring. It does however block a part of the exposed avocado from the air, which is what turns it brown. You could use a rock and have the same effect. Or plastic wrap will do the trick too.

If this fear has stopped you from making lobster at home (a much more affordable option to enjoy this shellfish) you can rest-assured knowing that this just isn't true. Lobsters have no vocal cords. According to Robert Bayer of the Lobster Institute, the sound sometimes heard when the lobster hits boiling water is air "coming out of its stomach through its mouth parts."

We've long been told that if we want to make a great burger, we can only flip it once, halfway during cooking. But, the good folks at Serious Eat tested this theory and they found that flipping a burger every 15 seconds actually guarantees that it cooks more evenly and in less time.