Check out the maps below, and be sure to check out the ILGA report for more information.
Click the images to view larger versions.
World Map: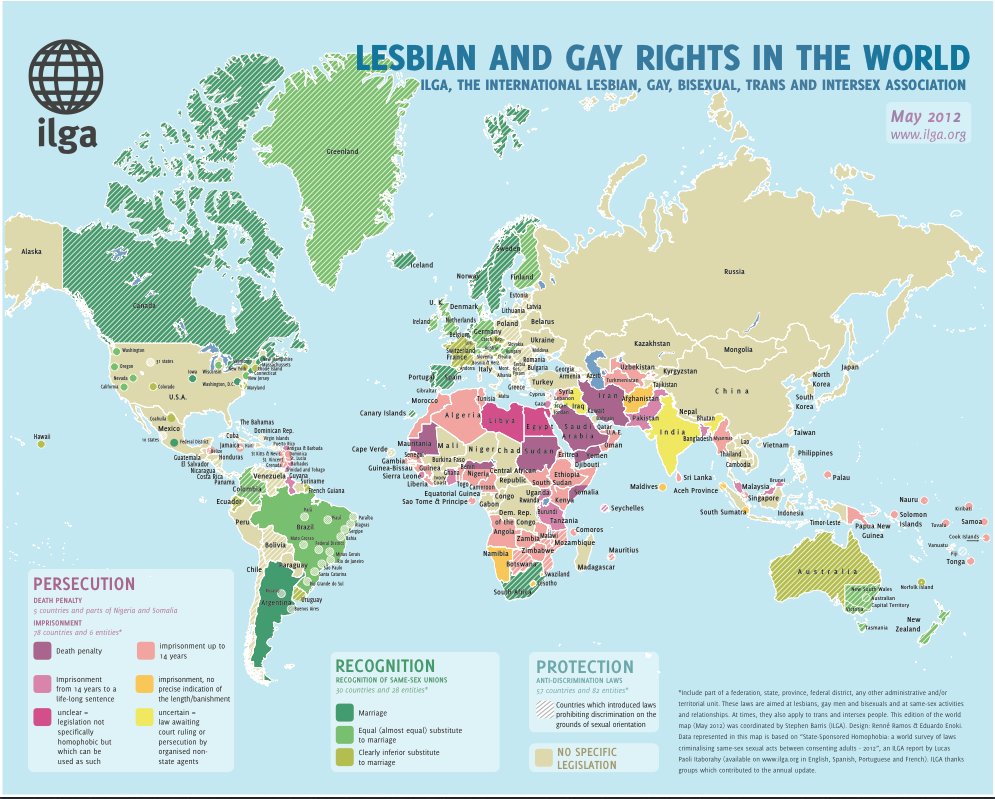 Latin America and The Caribbean: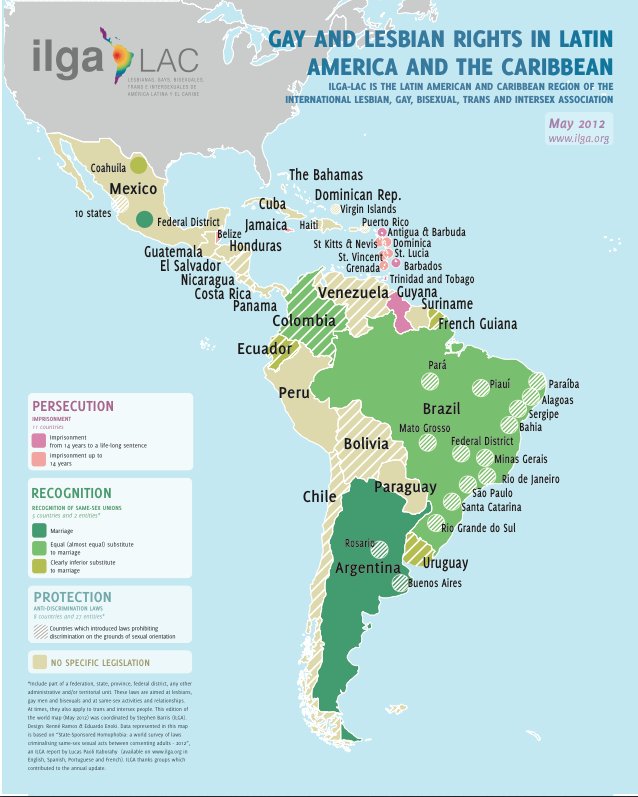 Asia, Australia, New Zealand and Pacific Islands: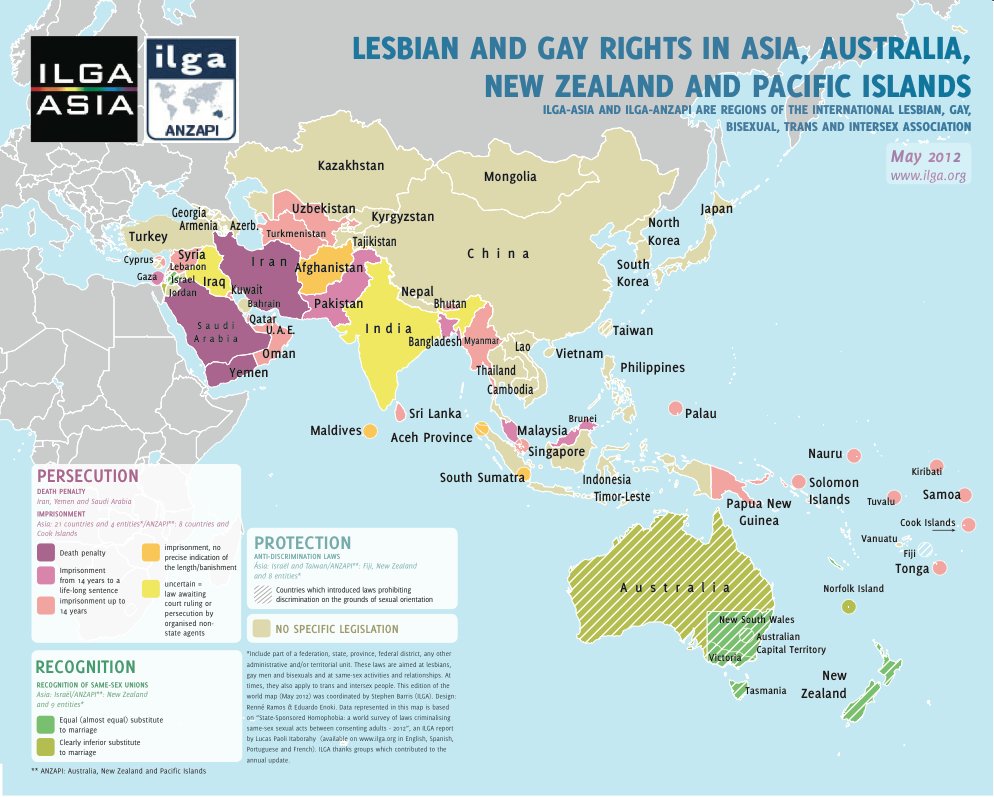 Africa: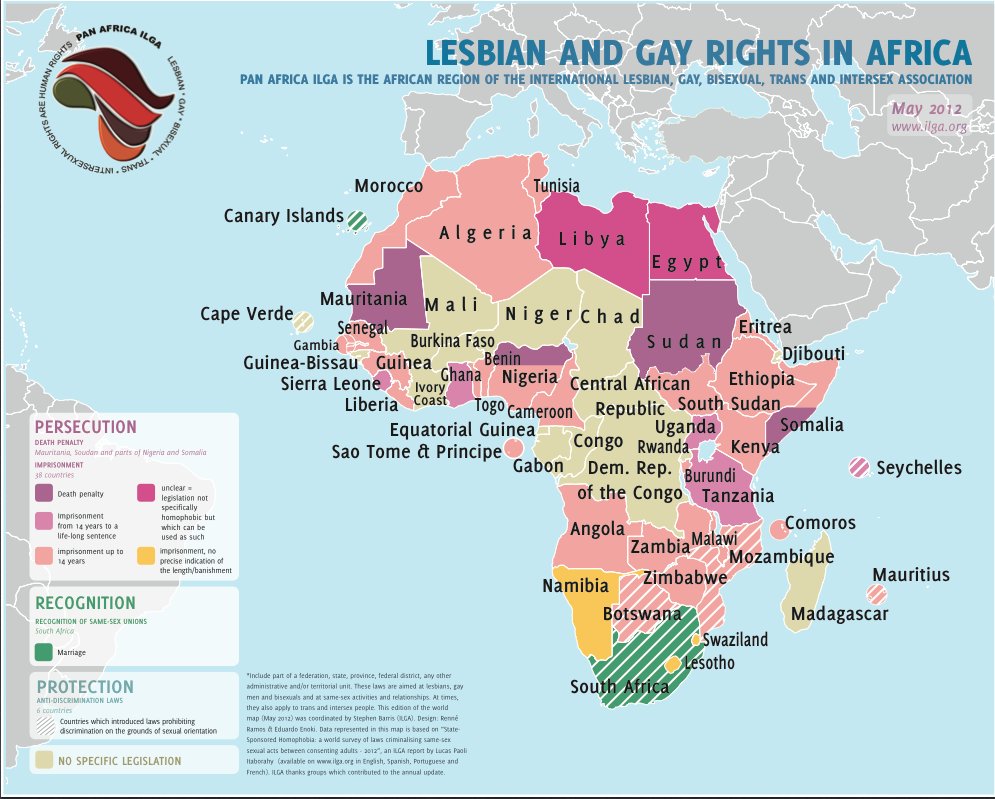 About the ILGA: Founded in 1978, ILGA, the International Lesbian, Gay, Bisexual, Trans and Intersex Association is now a association of over 900 groups in over 115 countries campaigning for lesbian, gay, bisexual, trans and intersex (LGBTI) rights.
SUBSCRIBE AND FOLLOW
Get top stories and blog posts emailed to me each day. Newsletters may offer personalized content or advertisements.
Learn more